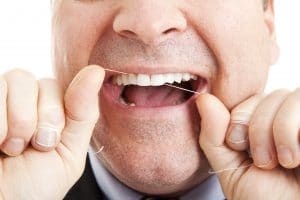 Everyone wants to keep their teeth healthy and happy. When you take good care of your teeth at home, you prevent problems like cavities from developing. Many people also enjoy the added cosmetic benefit of caring for their teeth. If you keep your teeth clean, they'll look better. However, your teeth aren't the only area that needs consistent care. Your gums are just as vital to your overall oral health. Periodontal health relies on cleaning around the gum line. If you fail to keep this area clean, you could suffer major consequences.
Strong Periodontal Health Prevents Gum Disease
This may seem pretty straightforward, but by taking care of your gums, you lower your risk for gum disease. Gingivitis is the first stage of gum disease, and it comes from chronic inflammation of the tissue in and around your gums. The inflammation is caused by plaque buildup in these areas. With consistent brushing of the gum line and flossing, you disrupt bacteria buildup and make it much more difficult for plaque to cause problems. If you develop gingivitis and you fail to treat it though, you could be in for an uncomfortable ride.
Untreated Gingivitis Leads to Periodontitis
Gingivitis is a major area of concern, because if gum disease continues to develop, it will turn into periodontitis. This advanced form of gum disease cannot be reversed with treatment; it can only be managed. Periodontitis causes a structural weakening of the jaw bone. That means the place where your teeth meet your jaw is compromised, and you may lose teeth as a result. Proper home care and regular visits to the dentist can help you avoid conditions like periodontitis.
Schedule Your Next Checkup with Elm Creek Dental
To keep your teeth and gums happy and healthy, make sure you stay on track with biannual visits to your dentist. During these visits, your dentist checks for signs of all kinds of health conditions, and offers a thorough cleaning of your teeth to remove plaque buildup. Elm Creek Dental is your home for premiere dental care. To schedule your next visit with Elm Creek Dental, contact the office in Maple Grove, MN at 763-416-0606.