Geena, Registered Dental Hygienist
Geena graduated from St. Cloud Technical and Community College with a degree in Dental Hygiene in 2019. Geena is grateful to be a part of such a great team here at Elm Creek Dental. Geena is passionate in improving her patients oral health while creating a comfortable and calm environment. She feels very fortunate to love what she does. One of the most rewarding aspects of her job is being able to form close relationships with her patients.
In her free time she enjoys spending time with family and friends, traveling, being outdoors, and listening to live music.
---
Katie, Registered Dental Hygienist
Katie joined our team as a Dental Hygienist after graduating from St. Cloud Technical and Community College in 2019. She's earned special certifications in nitrous oxide, x-rays, and administering injections. While in college, she earned the Team Player Award. Katie loves the opportunity to bond with her patients and watch them grow as individuals, and make huge strides with their oral health! When not in the office, Katie enjoys watching YouTube, playing video games, and spending time with golden retrievers and cats. Favorite Quote: "Never let your fear decide your fate."
---
Amisha, Dental Hygienist
Amisha graduated from the University of Oklahoma with a Bachelors degree in Community Health and Dental Hygiene in 2023. She recently moved to Minnesota and is excited for a fresh start. She looks forward to meeting new patients and educating them on oral hygiene practices. She hopes to create a fun and inclusive environment where her patients feel comfortable expressing their dental concerns. In her free time, Amisha enjoys spending time at the lake, crafting, and exploring new areas and food.
---
Dawn, Licensed Assistant, Restorative Functions
Dawn earned her Licensed Dental Assistant diploma from the Lakeland Medical and Dental Academy and joined our team in 2001. She has completed certifications in restorative functions, pediatric dentistry, implant dentistry, STO, and sleep apnea treatment. Patients appreciate her enthusiasm and friendliness and she enjoys the smiles her patients wear when they leave the office. Dawn has a son, daughter, and  grandsons. Outside of the office, she enjoys spending time with her family.
---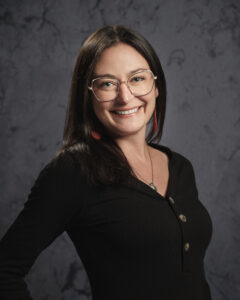 Krista, Licensed Dental Assistant
Krista completed her Licensed Dental Assistant diploma from Herzing University. She joined the team in 2014 and has earned certifications in implant dentistry, laser dentistry, and pediatric dentistry. Patients appreciate Krista's friendly, informative, and energetic presence and she enjoys her patients' desire to improve their smiles and maintain good oral health. Outside of the office, Krista enjoys spending time with her husband, her three daughters, her cat Meemoo, and cheering on the New England Patriots.
---
Mamie, Insurance Coordinator
Mamie joined our team in 2021 and received her Licensed Dental Assistant diploma from Herzing University. Her favorite aspects of her job are the awesome coworkers and working with Dr. Carter. She also loves getting to know her patients and seeing them walk out with smiles on their faces. When she isn't at work, she enjoys doing things with her two children.
---
Erica, Patient Coordinator
Erica joined our office in 2023, and graduated from North Hennepin Community College with a degree in American Sign Language. She also attended the Aveda Institute for makeup and the Joe Blasco Makeup Center. She loves working with our team and looks forward to helping patients enjoy better oral health.
Outside of the office, she enjoys spending time with her three boys, travelling all across the country to watch them play baseball. She also owns a company providing hair and makeup for weddings and photoshoots. Erica also enjoys taking care of her nine chickens and three greyhounds.
Favorite quote: "Nothing changes if nothing changes."
---
Come meet our dental team
We love meeting and caring for all of our patients, and we can't wait to welcome you to our family! To schedule an appointment with our team, call Elm Creek Dental in Maple Grove, MN, at (763) 416-0606. We also proudly serve the residents of Brooklyn Park, Rogers, Elk River, Osseo, Otsego, Plymouth, Wayzata, and all surrounding communities.