Custom Restorations to Fix Your Smile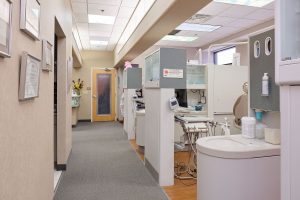 Consistently caring for your smile at home and at our office significantly boosts your chances of avoiding some of the most serious oral health concerns. Sometimes, however, one or more teeth may become damaged or subject to decay, in which case addressing the issue as soon as possible is the best way to preserve your smile. Restorative dentistry allows us to customize solutions to repair and reinforce compromised tooth structure, eradicate tooth decay, and restore your smile's optimal health.
What Is Restorative Dentistry?
Tooth Fillings: Treating cavities with biocompatible, tooth-colored composite resin.
Root Canal Treatment: Treating more extensive decay that has reach a tooth's pulp and root canal.
Dental Crowns: Treating teeth that are extensively damaged, or need structural reinforcement.
Tooth Extraction: Removing teeth that threaten your oral health and cannot be restored.
Schedule a visit by calling us
Regain the health, integrity, and esthetic appearance of your teeth with the right, custom restorative treatment. To schedule an appointment, call Elm Creek Dental in Maple Grove, MN, at (763) 416-0606. We also proudly serve the residents of Brooklyn Park, Rogers, Elk River, Osseo, Otsego, Plymouth, Wayzata, and all surrounding communities.