Advanced Imaging Technology and More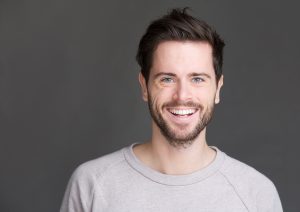 Digital X-rays
Digital X-rays are an improvement over traditional X-rays in several different ways. For example, the images they produce are instant and can be viewed on a chairside monitor. Also, the digital imaging produces up to 90% less radiation than traditional X-rays.
An Intraoral Camera
A digital intraoral camera is situated on a small wand that allows us to maneuver the camera easily and comfortably. It allows us to see hard-to-view areas of your mouth during your examination, which improves the chances of detecting oral health issues in their earliest stages.
VELscope®
VELscope® is an advanced imaging system that is designed to highlight tissue abnormalities, such as lesions and ulcers, that could indicate signs of oral cancer. Regular oral cancer screenings will be a part of every dental exam you attend, and VELscope will improve the chances of early detection.
CT Scans
Computed tomography, or CT scanning, helps us create highly precise and accurate digital models of your teeth, jawbone, and oral structures. The cone-beam scanner uses digital X-ray images taken from multiple angles to create the model, and it can help eliminate the need for messy, uncomfortable physical molds when planning your treatment.
Laser Dentistry
Specially calibrated laser technology helps us perform several soft and hard tissue procedures with optimal comfort and precision. From trimming and contouring gum tissues to eliminating decayed tooth structure and more, our advanced laser dentistry practices can significantly improve the results of your treatment.
Schedule your visit today
With the help of our array of advanced dental technology, we can help make every aspect of your dental health care more comfortable and convenient. To schedule an appointment, call Elm Creek Dental in Maple Grove, MN, at (763) 416-0606. We also proudly serve the residents of Brooklyn Park, Rogers, Elk River, Osseo, Otsego, Plymouth, Wayzata, and all surrounding communities.