Visiting Us for the First Time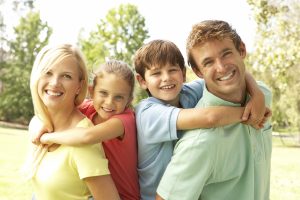 Welcome to Elm Creek Dental! Our friendly team is always here for you, especially during your first visit to our office. If you have questions about your insurance, need help with any of your new patient forms, or are curious about what to expect regarding the future of your dental health, we're always happy to help!
New Patient Forms
What to Expect
In order to provide the highest quality dental care we can, we'll begin by performing a comprehensive examination during your first visit. This exam will help establish a baseline for your oral health that can be used to gauge the health of your smile in the future. If you have any oral health issues present, we'll carefully diagnose them and consult with you to determine what your best options for addressing them are.
During Your Initial Exam
As the baseline for your oral health, your initial examination will include a thorough visual inspection as well as the use of advanced technology, such as digital X-rays, intraoral camera, and more. We'll also offer tips to help you improve your hygiene practices at home, and recommend a schedule of ongoing preventive care, such as attending a checkup and cleaning at least once every six months.
Schedule your appointment today
At our office, you're always welcome! To schedule your appointment, call Elm Creek Dental in Maple Grove, MN, at (763) 416-0606. We also proudly serve the residents of Brooklyn Park, Rogers, Elk River, Osseo, Otsego, Plymouth, Wayzata, and all surrounding communities.