Options for Replacing Lost Teeth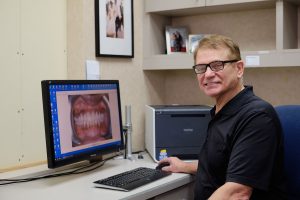 While our goal is to help you avoid losing teeth, we know that tooth loss is something that many people must deal with to restore their healthy smiles. We offer several custom-designed prosthetic dentistry options to help you replace one, several, or all of the teeth on your upper or lower dental ridge. You can regain the confidence of a full smile as well as the full and proper function of your bite, regardless of how many teeth you've lost.
What Is Prosthetic Dentistry?
Dental Bridges: To replace a single tooth, or multiple adjacent teeth, with lifelike pontics.
Full & Partial Dentures: To replace several non-adjacent, or all, of the teeth on one or both dental ridges.
Dental Implants: To uphold your dental prosthesis with biocompatible, root-like supportive posts.
Schedule a visit today
With the right dental prosthesis, you can bounce back from tooth loss and once again enjoy the confidence of a healthy, beautiful smile. To schedule an appointment, call Elm Creek Dental in Maple Grove, MN, at (763) 416-0606. We also proudly serve the residents of Brooklyn Park, Rogers, Elk River, Osseo, Otsego, Plymouth, Wayzata, and all surrounding communities.