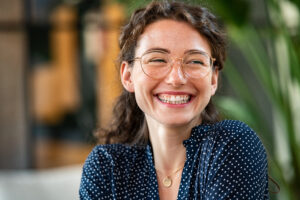 One of the largest things that dentists stress is maintenance. The best method of keeping a healthy mouth comes through prevention, and making oral health a daily concern. Twice-daily brushing is key in a home oral hygiene routine, as well as thoroughly flossing every day.
While that is of course incredibly important, there are some areas where you may be looking for an improvement over your biological smile. There are an endless amount of ways that patients seek cosmetic advancement. These include misshapen or damaged teeth, that may have chips or cracks. Or perhaps your alignment is not quite where you would like it to be, and you also would like to repair some repair that has come from wear. Today, your Maple Grove, MN dentist shows you how a porcelain veneer surgical procedure may be a great way to take your smile to the next level. Enhance your enamel while allowing as much of your natural material to remain healthy where they are!
Repair Damage And Wear
The process of a porcelain veneer procedure comes through the use of a strong ceramic. Porcelain is often used in fine dinnerware due to its beauty and grace, while still maintaining its durability when thin. Once your skilled dental health professional abrades your enamel, this replaces your biological matter. If you are concerned about how these will hold up into the future, your veneers are designed with the goal of lasting decades with appropriate care.
Both Beauty And Strength
This can even help repair teeth that are significantly broken, through bonding. Ideally, this process can repair teeth that are tw0-thirds missing, but bonding can even increase the amount that it can replace. Or maybe time and use has worn down your enamel. Many people struggle with grinding and chewing at night, a condition known as bruxism. Bring your teeth back to their full size and functionality!
When your smile is uneven in any way, it can lead to higher usage in certain areas over others. This is a bit like when one of your tires is of a different size or particularly worn. The rest of your tires will take a disproportionate amount of stress. Porcelain veneers can help you to spread the work of the mouth around equally, so that your oral health operates how it is intended.
Learn More!
Porcelain veneers can help you repair damage, or bring a unified look to your appearance! If you are looking for a great way to refresh your smile, this may be a great fit for you. To schedule an appointment, or if you have any further questions, please call Elm Creek Dental in Maple Grove, MN, today at 763-416-0606.