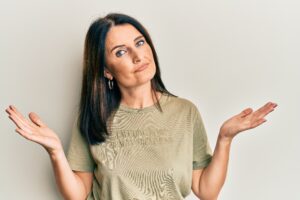 If you need to arrange restorative dental work, you may worry that your appearance will not be the same after treatment. Work to address dental decay and physical trauma will require permanent restorations to keep teeth safe. When you need work done on a tooth that is more visible when you smile and speak, should you worry that the presence of a filling or crown will disrupt the way you look? At our Maple Grove, MN dentist's office, we can provide restorations that can imitate enamel and prevent cosmetic problems. For our dental crowns, we can use both zirconia and porcelain to make sure you remain confident in the way you look.
How Dental Work With A Crown Protects Your Tooth
Dental work to address cavities and injuries will help you remain safe from further issues, and it will allow you to maintain your normal bite function. Crowns provide support through full coverage of a tooth above your gum line. This type of care is recommended when a filling will not provide the kind of protection that you need to avoid new issues. After evaluating you, we can determine what approach to treatment is necessary. We can also discuss what we can do to make sure that your procedure does not affect your smile.
What Kind Of Crown Will You Need?
There are different materials that we use to provide permanent dental crowns. Both porcelain and zirconia are used to make restorations that match your healthy enamel. Because we have these as options for treatment, we can address trouble with a front tooth while not altering your appearance. These materials are strong enough to protect you when you bite and chew, so you will not have to worry about a change in your bite function.
Keeping Up With Your Oral Health During Checkups
You are less likely to need restorative work with a crown when you take care to schedule regular dental exams. Problems with your oral health can be identified and addressed in a timely manner when you consistently book these visits. When a problem is identified, we can take care of it before there is something more complicated that we have to resolve.
Talk To Your Maple Grove, MN Dentist About Treatment With A Crown!
Through treatment with a dental crown, we can protect your tooth after addressing a cavity or physical injury, and we can do so without making a permanent change to your tooth structure. Our practice is here to help you both address and avoid potential difficulties with your smile. If you would like to find out more, or if there are any active concerns that you want to resolve, reach out to Elm Creek Dental in Maple Grove, MN, today at 763-416-0606.