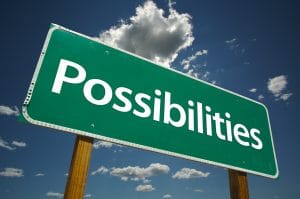 Dental technology has made your care at the dentist's office more comfortable, and more efficient to administer. Dental technology has come a long way in the last few decades, and your options for treatment are better than ever. Dental implants are one of the great technological developments in dentistry. Implants are dental prosthetics that stand on their own, making them the strongest option for replacing a missing tooth. If you need to rebuild your smile, it's time to learn about the possibilities that dental implants create.
Dental Implants Are Surgically Placed, Giving Them Superior Strength
Dental implants differ from other prosthetic options in one key area: they are surgically inserted into your jaw. This means the implant uses the jaw for stability (and can actually fortify your jaw bone in some cases), and doesn't rely on your other teeth for support. You can expect superior bite power and function from a dental implant, as the prosthetic is rooted in your jaw bone, not merely held in place by other teeth. Dental implants are highly durable as well, so you can expect this prosthetic to serve you throughout life, even if your other teeth shift.
Dental Implants Are Completed with a Restoration
The dental implant itself is a titanium post. After placing the implant and waiting for your gums to heal, your dentist can craft a custom restoration for you to complete the implant. The restoration is effectively a dental crown that covers the implant and gives you a chewing surface. The crown is shaped to look like a natural tooth, and to fit alongside your teeth. Measurements of your particular teeth are used when fabricating the crown so that it truly looks and feels like your natural tooth.
You Can Unlock Possibilities with Dental Implants
Too often, patients who suffer tooth loss do nothing about the issue. It can be embarrassing and traumatic, but the situation won't get any better until you work with your dentist. In fact, issues with tooth spacing and infection can arise due to your missing tooth. Dental implants, used alone or combined with dentures, can restore your smile, and your ability to eat the foods that you enjoy. You won't be able to experience any of those possibilities until you speak with your dentist. Don't let tooth loss hold you back!
Receive Your Dental Implants at Elm Creek Dental
The team at Elm Creek knows how frustrating tooth loss can be. If you're ready to move past this condition, talk to Dr. Carter and the staff. They can determine whether or not you're a good candidate for dental implants, and then guide you through the process of recovery. To schedule a consultation for implants, contact Elm Creek Dental in Maple Grove, MN at 763-416-0606.