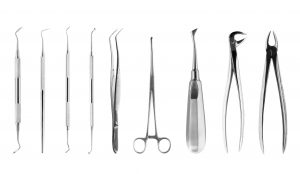 You gain many different things when you schedule and attend regular dentist appointments. One of the most important things you get out of this experience is peace of mind. Dental appointments are a time for your dentist to examine your teeth, check for any developing issues, and clean your teeth to keep cavities away. If you fail to complete these appointments, any problems that do develop can get worse. Cavities can turn into root canals and tooth loss. When you have the approval of a professional, you can give yourself peace of mind.
Dental Appointments Are a Part of Preventive Oral Healthcare
It can be easy to miss a dentist appointment. Maybe you forget that you had one scheduled. Maybe something comes up and you have to reschedule. If you make a habit of missing dentist appointments, you start to miss out on the care that you need.
Dentist appointments come with a professional cleaning, halting the formation of cavities and removing plaque buildup in difficult-to-reach areas. The appointment also comes with an examination by your dentist. Your dentist will take a look at your teeth and possibly use x-rays to see the structure of your jaw and teeth. This allows your dentist to spot and treat any issues before they worsen.
You Can't Place a Value on Peace of Mind
When you believe that you may have a lingering health issue, it can weigh on you mentally. If you feel unsure about the state of your teeth, it can create additional stress that you don't need. Regularly attending dentist appointments keeps you informed about your oral health. This, in turn, gives you peace of mind on which you can't place a monetary value.
Make Your Biannual Appointment at Elm Creek Dental
When you stay up-to-date on your oral health, you save yourself the time, energy, and money that come with extensive dental treatment. Preventive care is the best way to go. Elm Creek Dental welcomes patients for biannual dental appointments. When you're ready to give yourself peace of mind, schedule your biannual dentist appointment. To schedule treatment for yourself or a family member, contact Elm Creek Dental in Maple Grove, MN at 763-416-0606.