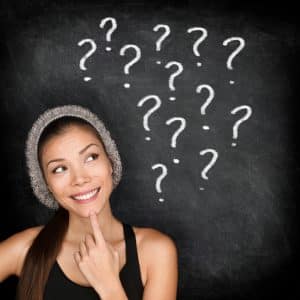 When you find yourself wondering about oral cancer screenings, you might find that you assume you have been checked for this dangerous disease but that you're not entirely sure if that's the case. You might not really know what to do to receive a screening or why doing so is even necessary. To put these questions and concerns to rest, we have gathered up questions (and answers) that will provide you with the information you're hoping to find.
Questions and Answers
Question: Should I contact you to set up an oral cancer screening if I think I need one?
Answer: If you notice any changes with the lining of your mouth or any other abnormalities, you should certainly contact us to let us know. However, in general, you don't need to schedule a special appointment for a screening. We will provide you with one during each of your twice-annual checkups.
Question: What's a screening like?
Answer: An oral cancer screening is comfortable. We use advanced technology with an appliance called VELscope. It allows us to see changes in the tissue that lines your mouth long before common symptoms ever become obvious.
Question: Why can't I just watch for signs of oral cancer by myself and then let you know if I see a symptom?
Answer: Screenings are in-depth and help us recognize changes that even we as trained professionals cannot see with our eyes alone. As a result, the truth is simply that you will not be able to detect the cancer as it begins, only once it has advanced. Screenings offer prevention, while waiting for signs does not.