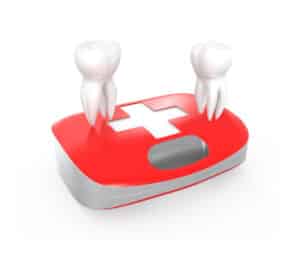 You may find that it's quite easy to remain cool-headed when it comes to your usual dental care. However, when an unexpected change or trauma occurs, you may not feel so prepared. Good news: We offer emergency dental care, so you don't have to do too much when something suddenly pops up. What you do need, however, is to feel like you know what to do in the moment, so you can remain confident about your ability to show up to our practice for your visit. Let's see if you're ready with a quick quiz.
Quiz: True or False?
True or False: If you are bleeding or you think your life might be in danger, this is not a good time for an emergency dental care visit – you need to call 911 or go to the emergency room.
True or False: Your best bet is to collect all necessary information and planning ahead of time – as a result, if an emergency occurs, the process of calling us and seeing us will be simple.
True or False: It's important to remember to breathe, relax, and focus on arriving at our practice – we will deal with the details and help.
Quiz Answers
True. If you're dealing with profuse bleeding or are afraid for your life, go to the ER or call 911. Only contact us for an emergency dental visit if the issue is strictly related to your oral health and it's not endangering your life.
True. We suggest you prepare for the possible need for emergency dental care by having our phone number and address within reach at all times – you should also have a friend or loved one on stand-by who will be willing to give you a ride to our practice.
True. All you need to do is contact us and arrive safely for your visit. You don't need to worry about the details, we will take care of them for you.