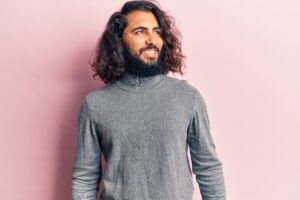 When your smile is not at the level that you would like, it can impact multiple areas of your life. You rely upon your appearance to make a positive first impression on the new people that you meet, and if you are not putting your best self forward, you could have a hard time in both your social and professional lives. Thankfully, you have options in the enhancement of your smile.
For the speedy removal of your stains, reach out to Elm Creek Dental in Maple Grove, MN about your condition. We can help you to find a course of treatment that suits your needs, while keeping your health in mind. This way, you can feel comfortable in knowing that you have the training and expertise of a qualified dental professional while enhancing your appearance. Schedule your consultation and learn about all of your cosmetic options!
Talk About Your Teeth Whitening With An Oral Health Professional
Over time, the things that you eat and drink can leave lasting stains on your enamel. Even with whitening toothpastes and rinses, you might be unable to remove them on your own, and in these situations, it is best to speak with a professional about your options. While there are many over-the-counter products available to the public, these can be ineffective at best. If you continue to use them, you could wind up causing damage to your enamel, which can lead to dentin sensitivity.
At our office, we can help you to understand the cause of your condition, so that you can effectively improve the appearance of your smile. Internal discoloration can remain even after a strong bleaching, so be sure that your concern actually stems from external stains. Schedule your semiannual checkup, and discuss your dim or yellowed teeth with your trained provider.
Teeth Whitening Is A Popular Method Of Cosmetic Enhancement
For the removal of your extrinsic stains, we offer you a convenient solution that you can take home with you. Our at-home teeth whitening treatment can help you to see results in as little as two weeks with custom trays that you use alongside your routine hygiene care. Your dentist will give you a custom set of trays that you will wear for a set period of time. During your treatment, our potent lifting gel will gently break up your stains on a molecular level, giving you a renewed smile!
Teeth Whitening From The Comfort Of Your Home At Elm Creek Dental
If you have been looking for a teeth whitening solution, speak with a dental professional about your options. Give us a call at Elm Creek Dental in Maple Grove, MN, today at 763-416-0606 and start your journey to a more attractive smile!