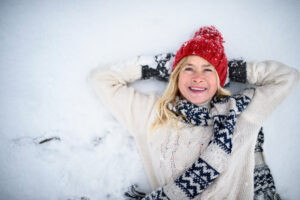 From time to time, we may require the removal of one or more of our teeth. When your existing natural dental material becomes a liability, it can be helpful to extract that damaged or diseased part of your smile. This process can help you to remove painful situations where the tooth is failing. An extraction, either surgical or simple, can also help to stop the progression of serious infection. If bacterial growth continues into the jaw, then it can pose serious health risks to your overall wellbeing. This can lead to a lack of bone at the location and sometimes worse! When these microorganisms enter the bloodstream, it can create a potentially life-threatening situation.
You may be looking at your options for the replacement of the material that your dentist or oral surgeon removed. There are a few different methods of prosthodontic repair and some are more suited for specific instances than others. At your consultation with Elm Creek Dental in Maple Grove, MN, we can discuss your options in replacing your tooth with a sturdy and functional solution. Whether it be an implant, a dental bridge, or a partial denture, a strong new bite is just over the horizon!
The Technological Basis For Implants
One of the most popular dental procedures currently is the threaded-post dental implant. This popularity is no fad, as its benefits are clear. An implant utilizes a titanium post with a thread similar to a bolt. Your dentist will place this within the bone of the jaw and when it heals, the post becomes a sturdy foundation for your new prosthetic.
The success of this procedure relies upon a concept known as osseointegration, where this specific metal interacts positively with the immune system. Rather than trying to force this foreign object from the body, we actually begin to care for it and grow snug to the post.
Tried-And-True Prosthodontic Repair
Beyond implants, there are other tested means of giving your smile a quality repair. A dental bridge is a fixed prosthetic that hangs over the location of tooth loss. The two healthy teeth on either side of the gap form the base for your bridge. While this is a greatly suitable solution for those with otherwise healthy teeth, it does put additional strain on the materials on the sides of the gap.
If you require a custom solution, a partial denture may be the right choice for you. These are removable prosthodontic devices that can help you to look beautiful without causing further trauma to the mouth. If you are missing multiple teeth, for instance, a partial denture can help you to restore your look.
Beautiful Prosthodontics In Maple Grove, MN
Call Elm Creek Dental in Maple Grove, MN, today at 763-416-0606 to schedule a consultation where we can discuss your tooth replacement options. Look and feel your best with a new prosthetic dental solution!