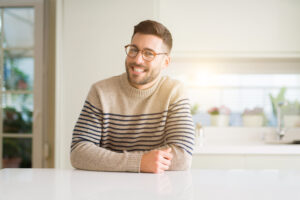 Losing a tooth is an uncomfortable concept for most people. Losing a vital functioning piece of your body is a form of trauma, both physical and emotional. But it is important to remember that sometimes, extractions are necessary to maintain a healthy mouth.
Most likely, you hadn't been able to properly use that area of your mouth for some time. And there may have been considerable pain, depending on the reason for your oral surgery. And there may be a suitable solution for you in no time at all!
There are a few different methods that are commonly used to replace missing dental structures. Today, your Maple Grove, MN dentist explains how some of them might be a great fit for your smile. And remember, one of the strongest tools you have in maintaining a healthy mouth through your life is open communication with a trusted dental health professional. It can make all the difference!
Traditional Surgical Means
One of the most common procedures in prosthetic tooth replacement is the use of what is known as a dental bridge. This is a prosthetic that hangs between two crowns on either side of a gap. These dental crowns can be placed on healthy teeth, sharing the stress that the prosthetic can bring.
If most of your mouth is healthy, except the missing dental structure, this can be particularly helpful. However, if there are any health issues or structural concerns, your trained oral health care professional may advise you to use another method.
This may be the use of a partial denture. When most people envision what a "denture" is, they think about whole mouth solutions. But there is an endless variety of custom-designed options that may be most helpful to you. These can attach to your existing natural material in order to properly secure them. Rethink your idea of dentures, they can be helpful to people of any age!
Cutting-Edge Technology
The newest form of tooth replacement solution is through the field of implant dentistry. This includes placing a titanium post within your jaw. Our body actually interacts incredibly well with this unique metal, and our immune system protects it. Instead seeing the post as a foreign object, the body views it as natural biological tissue.
We can place a custom-designed prosthetic on top of this post. If additional teeth are lost, it is possible that a simple replacement of the prosthetic can be a suitable solution, rather than additional surgery beneath the gumline. This is an incredible possibility that can last you the rest of your life!
Learn More!
Replacing a tooth can feel overwhelming to some. You don't have to face this alone! To schedule an appointment, or if you have any further questions, please call Elm Creek Dental in Maple Grove, MN, today at 763-416-0606.