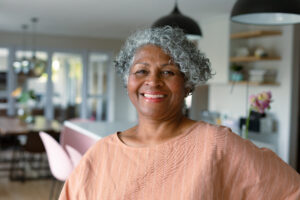 If you have lost a tooth or group of them together, you may very well be a little overwhelmed at your options. That is understandable, and this is a big decision. A surgical option needs to be well thought-out, and maintaining communication with your dental office can always help you gather more information. Every smile is unique, and your dental profession should care for each situation independently in order to give the best care.
Today, your Maple Grove, MN dentist introduces you to some ways to approach your situation. Also, some benefits and drawbacks of each method, so you can weigh your options!
Bridges
A dental bridge is a method where the bordering teeth of a gap are used to support a form of oral prosthetic between them. The two healthy teeth are filed and abraded initially. This allows cement to adhere to the surface better than it will on smooth enamel.
Then a custom-designed prosthetic is connected, giving you a functional new tooth. The crowned, or abutment teeth, serve as a structural foundation that can be used like your natural material.
While this is a tried-and-true method, there are a couple of disadvantages of this concept. For instance it relies on the strength of the surrounding structure of your mouth. If your remaining teeth are at risk of loss or decay, this might not be a long-lasting solution. Always discuss your possibilites with your oral care professional!
Partials
If your mouth requires a more extensive approach, then a partial denture may be a more appropriate method for you. This can be on account of weakened bone and enamel. Or it's possible that the extent or location will not allow for that much wear and tear.
These are custom orthodontic pieces that fit directly where you are missing teeth. They may fit through adhesive or hidden clasps or enclosures. Partial dentures also allow for the connection to be to the jaw, sparing your remaining dental structure more damage.
Implant Solutions
Dental researchers have improved the technology of implantation over the past half of a century. One of the most significant ways that they have improved is through their customizability. If you are missing multiple teeth, your dental provider will install an implant post with a new functional prosthetic. This is not limited to a single-tooth replacement.
Another area of large advancement has been in the field of implant-supported dentures. These typically rely on four titanium posts for each jaw. Then a full-mouth will mount upon these. Structurally, you will have the support of your natural mouth. And due to osseointegration, your body will continue to support your bone in the region. This allows you to avoid losing some of your profile appearance. We will try to retain as much of your own biology as we can!
Call Us Today!
If you want to learn more about how your diabetes can affect your smile, please reach out to our team! To schedule an appointment, or if you have any further questions, please call Elm Creek Dental in Maple Grove, MN, today at 763-416-0606.