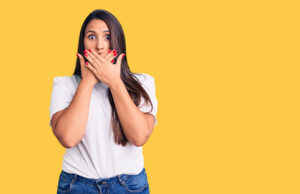 The harm a cavity can do to your smile and oral health is considerable. The more time decay is given to grow and do harm, the more likely you are to experience complications, including trouble with the development of an infection within the tooth structure. Our Maple Grove, MN dentist's office is prepared to support you when you need to do something about dental decay. Treatment for this issue will depend on what kind of condition your tooth is in. For those whose problems are caught in time, we are able to provide protection in the form of custom dental fillings. For those who need more help, it may be appropriate for us to move forward by providing both a root canal and a dental crown.
Just How Harmful Are Cavities?
If you are worried about how much harm a cavity will ultimately do to your tooth, you should know that less harm will occur when you schedule care in a timely manner. We are often able to address the matter by simply removing a small portion of your enamel where decay formed before placing a custom dental filling. However, when are not able to do this in time, we may need to deal with complications from more severe harm. In these circumstances, there are different matters to consider, such as how we can keep a tooth safe when a filling will not provide enough functional support.
Dealing With A Cavity Caught During A Routine Dental Exam
A cavity that you are unaware of can be identified at a routine dental exam and treated. It can be frustrating to learn that you have a need for treatment; fortunately, problems caught in time can be treated in more conservative manners. After removing infected enamel, we can prepare your tooth to have a custom composite resin filling put in place. By doing this, we can make sure that you have the protection you need without changing your appearance, and while only requiring minimal changes to your tooth structure!
Addressing Advanced Dental Decay
Through treatment for advanced dental decay, we can put a stop to a cavity that has become a serious threat not just to your tooth but to your overall oral health. An infection will have to be addressed through root canal therapy. This procedure will remove bacteria from and infected tooth structure from the pulp, the tooth's central chamber. After this is done, we can use a dental crown to provide protection that you require.
Talk To Your Maple Grove, MN Dentist About Cavity Care
Through the right restorative dental procedure, we can make sure that you have no more issues with a cavity. To learn more about how we take on both significant issues with decay and smaller cavities, please reach out to Elm Creek Dental in Maple Grove, MN, today at 763-416-0606.