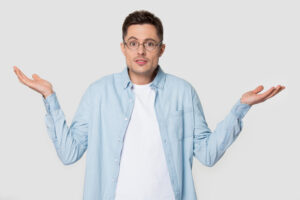 If you have a crown in place to protect a vulnerable tooth, you should feel comfortable using it to bite and chew food. If you start to find doing so uncomfortable, if the restoration feels loose, or if you have issues with discomfort, it can be a warning that a replacement is needed! At our Maple Grove, MN dentist's office, patients who have issues with older crowns or fillings can count on support that ensures a tooth remains protected. This is one of many forms of support provided during regular dental exams, which help patients remain healthy and free from dental problems that can affect their appearance and bite function.
Pay Attention To Problems With An Older Crown
When a crown is placed, it is intended to provide long-term protection for the tooth in need of it. Yours should feel secure enough to support bite pressure, and it should stay stable without putting pressure on neighboring teeth. If yours becomes a distraction because it feels loose or uncomfortable, or if you stop feeling as though you can apply bite pressure with it, bring the matter to your dentist's attention. By doing so, you can have the matter addressed properly. A replacement crown can ensure that your tooth stays supported.
Replacing An Older Restoration
After a review, we can determine if you need to have an older restoration removed. When this is necessary, you can look forward to receiving a new crown that is carefully made to support your oral health and smile. Our treatment options include care with crowns that actually imitate tooth enamel. These substances are still strong enough to provide functional protection, which can help you keep up with natural biting and chewing motions that better distribute pressure and make TMJ problems less likely to occur.
Reasons To Stay Consistent With Your Preventive Appointments
Preventive dental visits provide you with regular updates about the state of your smile. During these visits, restorations and your teeth are carefully checked for any signs of trouble that might need to be addressed. Timely care helps you avoid the kinds of complications that require more involved restorative services. Remember that these visits also offer support in the form of regular teeth cleanings that lower your risk for future difficulties.
Talk To Your Maple Grove, MN Dentist About Replacing An Older Crown
By replacing an older dental crown, you can make sure that your tooth remains safe, and you can avoid problems with your bite function. Our practice can provide a new restoration when required, one that fits securely and even helps you maintain a confident and attractive smile! If you would like to learn more about this or any other service that we can offer, reach out to Elm Creek Dental in Maple Grove, MN, today at 763-416-0606.