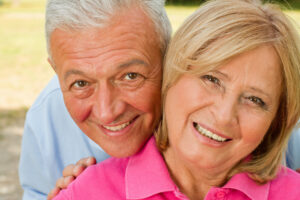 When tooth loss becomes a problem, you can feel its impact in several ways. Your immediate concerns about your appearance can be joined by problems with your dental function, worries over your oral health, and even the threat of losing more teeth! At our Maple Grove, MN dentist's office, we can recommend an effective solution; in fact, we can offer a permanent restoration to close the gap in your smile without requiring oral surgery! A dental bridge is a personalized prosthetic that uses dental crowns to remain secure. When you have yours, you can enjoy better bite function, lower your risk for tooth loss, and feel more confidence in your appearance!
Is Tooth Loss Making Problems For Your Life?
Tooth loss can make problems for your life soon after the problem occurs, and those issues can grow as time passes. Your cosmetic concerns can be difficult to deal with, but you also have to worry about the impact that the problem will have on your well-being. Part of the reason for this is that you can have a more difficult time biting and chewing certain foods, and the adjustments you make can create excess wear and tear on your remaining teeth. You also need to worry about teeth becoming loose because they no longer have the support of a neighbor. As they become unstable, they are more likely to be lost or require an extraction.
A Dental Bridge Can Provide A Permanent, Nonsurgical Solution For Tooth Loss
To permanently place a prosthetic restoration without the need for oral surgery, we can recommend that you use a dental bridge to restore your smile. This prosthetic appliance uses a pair of dental crowns to keep in place. Each one caps a tooth at either side of the gap in your smile. In between them is either one pontic (replacement tooth) or a series to address the loss of multiple teeth. Because the placement if permanent, you can count on the prosthetic for continued support, including assistance with biting and chewing.
What Else Can Your Dentist Do To Improve Your Smile?
Your options for prosthetic work also include plans to use a dental implant to hold your appliance in place. The implant's placement does require oral surgery. With that said, it can function as an artificial root, which means you can enjoy remarkable stability without affecting neighboring teeth, and you can have an easier time supporting neighboring roots and the health of your jaw.
Talk To Your Maple Grove, MN Dentist About Restorative Work With A Dental Bridge
With your dental bridge in place, you can regain confidence in your smile, your dental health, and the strength of your bite! If you would like to find out more about what we can do for you, reach out to Elm Creek Dental in Maple Grove, MN, today at 763-416-0606.