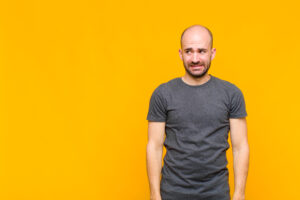 How can you make sure that your smile is protected from different threats? When it comes to threats like dental decay and gum disease, your oral hygiene routine and regular exams can certainly help. With that said, you may face more than just the consequences of bacteria and food particle buildup on your smile. For people who struggle with bruxism, there is a real risk for damage from persistent wear and tear, particularly during the nighttime when you do not have a way to control reflexive grinding and clenching. At our Maple Grove, MN dentist's office, we can provide protection with a custom oral guard. If you are already struggling with noticeable damage to your tooth structure, we can take our support further by recommending the appropriate restorative or cosmetic work to help give back your confident smile!
Bruxism Is Not A Problem To Ignore!
If you continue to ignore the warning signs of bruxism, the consequences can become severe. Over time, the worsening wear and tear on your enamel can change the way your smile looks. The problem can leave teeth appearing worn and dull, and can eventually cause chips and cracks to form. The impact can affect your oral health as well as your appearance, which means you can require more involved care from your dentist.
How Teeth Stay Safe Against Nightly Grinding And Clenching
To stop further problems with nightly teeth grinding and clenching, we can provide a custom oral guard for you to wear while you are resting. With this guard, you can keep your smile safe from the friction generated because of bruxism. This protects more than just your teeth, as it will also help you reduce pressure on your jaw joints and muscles.
What Should You Do About Dental Damage That Has Already Occurred?
For teeth that are already harmed by bruxism, we can recommend cosmetic or restorative work based on what state your smile is in. With cosmetic dentistry, we can offer results with more conservative care. However, in a situation where your bite function is affected, or if we have concerns about the state of your oral health because of harm to your enamel, we can recommend that you have dental crowns put in place to protect teeth.
Talk To Your Maple Grove, MN Dentist About Bruxism
Through treatment for bruxism, you can protect your smile against potentially serious harm. Timely care can prevent the kind of consequences that people can face when they let grinding and clenching go on for too long. Whether you simply need to prevent damage or need to address it as part of your overall care, we are ready to help! For more information, reach out to Elm Creek Dental in Maple Grove, MN, today at 763-416-0606.