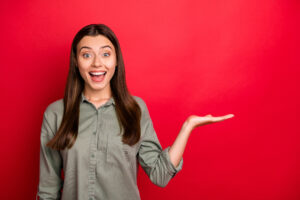 Talking to your Maple Grove, MN dentist about cosmetic dentistry can provide helpful information about both your options for treatment and the results that you can see. For people who want to take on several issues at one time, and for those who want to enjoy long-term improvements, porcelain veneers can certainly help. Our practice can recommend veneers to address problems like dental discoloration, damage to your enamel, and other visible flaws that might make you self-conscious. While they are slender enough to minimize the preparatory work needed to make your changes, the durable porcelain material they are made from can offer lasting support and sustained improvements.
Veneers Only Cover The Front Surfaces Of Teeth
Unlike dental crowns, which have to completely cover teeth above the gum line, porcelain veneers only need to cover the front surfaces of our teeth. This minimizes the overall changes that have to take place in order to make lasting cosmetic improvements. The preparatory work that does take place can ensure that your restorations both fit properly and provide results that appear natural, which can make you happier with the changes that you see.
You Can Take On Several Problems At One Time With Veneers
The coverage provided by porcelain veneers can take on many different issues at one time. Their placement can hide blemishes, damage to your tooth structure, problems with teeth that are misshapen or the wrong size, and even concerns about spacing. For people who feel intimidated by cosmetic dental work, this can make results feel easier to attain, as you can see many changes after a procedure that only requires two appointments!
Veneers Are Designed To Provide Lasting Improvements
After just two appointments, your permanent, personalized porcelain veneers can be affixed to the front surfaces of your teeth to make the improvements that you want to see. Once this is done, you can start showing off a bright, symmetrical, attractive smile. What can really excite you is how they are strong enough to hold up against years of friction from biting and chewing. When you keep up with good oral hygiene habits at home and come in for regular dental exams, you can find that your results are easier to maintain for the long term.
Talk To Your Maple Grove, MN Dentist About Porcelain Veneers!
Through the placement of porcelain veneers, there are many problems with your smile that we can effectively take on. The results you enjoy can be surprisingly easy to maintain, and you can appreciate just how much your appearance improves after this single procedure. We are happy to talk to you about this and other services that can positively change the way you look. If you would like to find out more, reach out to Elm Creek Dental in Maple Grove, MN, today at 763-416-0606.