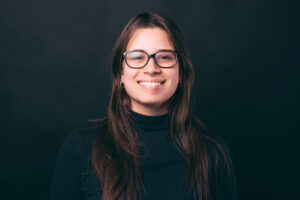 Will a cavity turn into a permanent problem for your smile? Decay will do permanent harm to your tooth structure, but the right restoration can both address this harm and preserve your appearance. Our Maple Grove, MN dentist's office provides treatments that rely on lifelike dental fillings and dental crowns. Because of this, we can make sure trouble with your oral health is fully resolved without making unwanted changes to your smile. To lower your risk for cavities, make sure you schedule regular dental exams and cleanings. With 2022 almost here, this is a great time to make sure you have your future preventive appointments set!
Can Restorative Treatment Really Preserve My Smile?
Through the appropriate restorative treatment, we can make sure that decay does not progress further, and that your tooth has the support it needs. Dental fillings and dental crowns provide different forms of support. While fillings cover the space where your cavity formed, dental crowns deal with more significant damage by covering the tooth. By surrounding it with a custom-made restoration, we can keep a badly hurt tooth protected and ensure that you maintain the bite support needed to preserve your natural dental function.
Arranging Treatment With A Custom Dental Crown
Dental crowns need to be carefully designed so that they fit securely, avoid creating problems for neighboring teeth, and effectively support both your smile and bite function. By taking careful measurements of your tooth before treatment, we can make sure that your restoration is the shape and size it needs to be to provide long-term value. To make sure it preserves your smile, we can use materials such as porcelain or zirconia in order to imitate the appearance of healthy dental enamel.
Preventive Services Help You Avoid Active Oral Health Issues
Remember that your regular dental exams and cleanings will help you avoid the kinds of oral health issues that make restorative dental work necessary. By removing plaque and tartar from your smile during your regular cleanings, your hygienist will help to protect you against dental decay as well as gum disease. Reviews from your dentist can result in the discovery and treatment of decay before a crown is needed.
Talk To Your Maple Grove, MN Dentist About Treatment With A Lifelike Crown
Through the placement of a lifelike dental crown, we can take care of your smile and also preserve your dental health and function. While it is reassuring to know that you have access to different services when problems arise, make sure that you also take advantage of preventive services so that you can avoid trouble with your oral health in the future. If you have questions or need to arrange treatment, reach out to Elm Creek Dental in Maple Grove, MN, today at 763-416-0606.