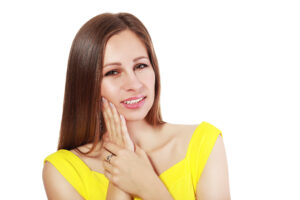 You should see your dentist on a semiannual basis to make sure that nothing is wrong with your oral health. Having six months between appointments can make it easy to book your future visits. However, when you experience problems that cause active discomfort, or if you find yourself with an injured, loose, or lost tooth, your focus can change to booking a visit as soon as possible! Our Maple Grove, MN dentist's office is here to help you deal with these problems when they arise. When appropriate, we can bring patients in to see us for emergency appointments. This helps us resolve issues before there are new complications to worry about, and it means you spend less time experiencing pain or worrying about the state of your smile.
Some Problems Can Require Treatment With Minimal Delay
When problems like tooth injuries and severe cavities capture your attention, it can be hard to focus on anything beyond scheduling treatment with your dentist. These are issues that will worsen over time, which means not seeking restorative work promptly will lead to complications that put you at risk for tooth loss and problems with an infection. An emergency dental visit can ensure that your problems are properly dealt with before you have more serious concerns with your smile and oral health.
Planning Your Emergency Dental Work
Reach out to let us know that you have a problem and need to come in for treatment as soon as possible. This lets us know to expect you, and it gives you a chance to ask questions or express concerns about protecting your tooth before you arrive for your appointment. When you come in, your dentist will look at you closely to determine how you should be treated. With the appropriate restorative dental work, your health can be addressed, and we can complete treatment to protect your tooth.
Will Treatment On Short Notice Be Able To Preserve My Smile?
If you come in for urgent care, we can still provide the kind of restorative services that preserve your appearance as well as your oral health. When treating teeth in poor condition, we can provide fillings and crowns that are capable of matching your enamel. Because of this, you can count on them to guard your enamel when you bite and chew, and to preserve your appearance.
Talk To Your Maple Grove, MN Dentist About Dental Work On Short Notice
There are times when dental work needs to take place as soon as possible. In these situations, our patients can count on us for emergency oral health services! If you would like to find out more, reach out to Elm Creek Dental in Maple Grove, MN, today at 763-416-0606.