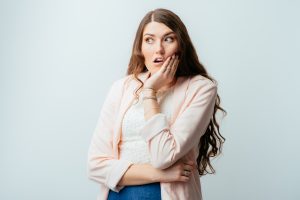 Ideally, you will not have any issues with your smile or oral health that call for an appointment before your next scheduled dental exam. Unfortunately, problems do occur between visits, and that can leave you in need of urgent treatment. At our Maple Grove, MN dentist's office, we are prepared to act in response to a patient's dental emergency. We can bring you in for treatment on short notice and determine what we can do to quickly and fully address your issue. That can lead to prompt recovery from a physical injury, as well as support for a tooth experiencing an alarming amount of discomfort.
Undergoing Care On Short Notice
An issue with physical damage, or concern over persistent or serious tooth pain, can make a trip to the dentist's office a priority. If you experience something that feels severe enough to warrant urgent care, let us know what is happening as soon as you can. That way, we can prepare to see you about your dental emergency and determine what we can do to resolve the matter.
Will Your Smile Change Because Of Emergency Treatment?
When we perform urgent dental work, we can take care to fully restore your tooth's health and also provide treatment to preserve your smile. Our restorative dental services provide support with fillings and crowns that imitate enamel, which means your tooth can appear healthy after being cared for. This is true even when we need to provide a restoration after performing root canal therapy to address an internal problem. We should note that if you have a problem with a back tooth that is harder for people to see, we can recommend that you receive a metal crown that provides more functional support.
Early Signs Of Trouble Can Be Identified At A Checkup
A tooth injury can happen without warning. However, when it comes to problems with severe decay that lead to serious pain, regular checkups can provide real protection. At a routine dental exam, your dentist can identify a cavity before it is serious enough to demand more involved treatment. Once your tooth is restored with a filling, you will be safe from the threat of worsening decay that can lead to the need for support on short notice.
Your Maple Grove, MN Dentist's Office Offers Treatment On Short Notice
Elm Creek Dental is ready to see you to address a dental problem, even if you need to set up care on short notice! We can make time to treat a tooth that is damaged or experiencing the effects of an infection, then restore it to keep it safe. If you have questions, or want to learn more about us, please call our dental practice in Maple Grove, MN, at 763-416-0606.