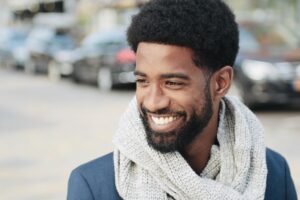 When you feel motivated to take on your smile's shortcomings, you can find that cosmetic dentistry makes changing your appearance easier than you anticipated. Even if you have several goals for treatment, you can find that a single procedure is enough to help you reach them. Our Maple Grove, MN dentist is here to help you make welcome improvements through the placement of porcelain veneers. These slender restorations are capable of hiding problems like discoloration, dental damage, and more in the span of just two appointments. Thanks to the strength of the porcelain material they are made with, you can count on them to provide benefits for many years after your treatment concludes.
What Changes Can You Make To Your Smile?
People who express an interest in cosmetic dentistry can have different reasons for doing so. For some, the problem is with the color of their teeth, while others are preoccupied with concerns about their condition due to wear and tear, or due to an injury. You can also have trouble with naturally occurring problems with tooth shape and size. Because porcelain veneers are capable of taking on all of these issues, you can see your desired results from this one procedure, even if you actually have several issues with the way you look that you hoped to address.
Your Personalized Procedure With Veneers
Through the use of veneers that are personalized for your use, your dentist can help you hide any flaws with your smile that currently make you self-conscious about how you look. To make sure that your restorations are the right shape and size, and to make sure you can support them in a way that looks natural, an initial appointment will take place that lets us perform necessary preparatory work. You will return when your restorations are ready for you, at which point your dentist can confirm that they are right for you and put them in position. The bonding process leads to permanent improvements, which you can happily show off for many years!
Discussing Your Different Options For Cosmetic Treatment
While it is possible to see all of your goals for cosmetic treatment met by your porcelain veneers, there are other treatment options that you can consider. We can simply focus on making your smile whiter by providing a teeth whitening treatment. Another alternative procedure is tooth bonding and contouring, which takes on problems with tooth shape, size, and color and will require more conservative care than veneers.
Talk To Your Maple Grove, MN Dentist About Veneers
Through the use of custom porcelain veneers, we can take on problems with your smile and give you a renewed feeling of confidence in the way you look. If you would like to find out more, reach out to Elm Creek Dental in Maple Grove, MN, today at 763-416-0606.