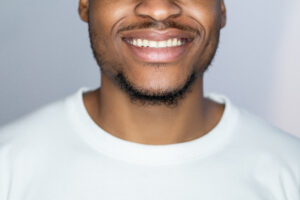 Is there a way to see exciting cosmetic smile improvements without a treatment that takes place at the dentist's office? For people who have concerns about dental discoloration, our Maple Grove, MN dental practice can provide welcome improvements with a take-home whitening kit. This gives you control over your treatment, as you can apply potent bleaching agents at your convenience, and you can see professional quality results at the end of these applications! We should note that we can offer other services in the office to take on different esthetic concerns, including problems with discoloration caused by something other than enamel stains.
Have You Grown Unhappy With The Color Of Your Smile?
Growing unhappiness with the color of your smile can make it hard for you to feel confident about your overall appearance. Unfortunately, it can be tough to fight stains that have built up over time if you rely on products available at your local store. Whitening toothpastes and even whitening kits that are commercially available can leave stains that have settled beneath the surface layer of your enamel behind, which means you can only enjoy limited changes. To make a more impressive impact on your appearance, you can talk to your dentist about a professional teeth whitening treatment. We can provide a customized kit for you to use in the comfort of your home.
Using A Teeth Whitening Kit Prepared By Your Dentist
Your whitening kit will be specially prepared for your use at home. The kits that we provide include effective bleaching agents as well as trays that help with their application. Over the recommended daily applications you perform, you can watch your smile become gradually brighter as you fight the stains that have built up on your teeth. At the end of your care, you can enjoy a significant boost in the quality of your smile!
Discussing The Role Cosmetic Treatment Can Play In Fighting Intrinsic Discoloration
If you have problems with intrinsic discoloration—issues within your tooth structure that affect your smile color—we can discuss other cosmetic dental procedures that can help you. With the right approach, we can correct this issue and others. We can recommend both porcelain veneers and treatment through dental bonding to make teeth appear whiter, and to make sure that issues with the shape, size, or condition of teeth will no longer impact the way you look.
Talk To Your Maple Grove, MN Dentist About Treating Teeth Stains
By fighting teeth stains with a take-home whitening kit, you can enjoy impressive results that are available through at-home care! If you would like to find out more about how we can help you improve your appearance, reach out to Elm Creek Dental in Maple Grove, MN, today at 763-416-0606.