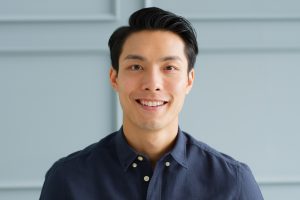 Discolored teeth tend to look less healthy, and they can generally lead to anxiety around your appearance that makes you prefer to keep your smile hidden. If you are tired of letting enamel stains undermine your confidence, or if you are unhappy with the results of a store bought teeth whitening kit, tell your Maple Grove, MN dentist about your interest in a professional teeth whitening treatment. Through cosmetic treatments, we have helped many people show off happier, brighter smiles! When necessary, we can discuss alternatives to whitening procedures. This can be necessary whenever there is a need to address problems unrelated to enamel stains in order to make the appropriate changes.
Are You Worried About Dull Or Discolored Teeth?
If your teeth appear dull or yellowed, it can be difficult to feel truly comfortable with the way you look. Discoloration can negatively affect your perceived age, it can make you look unhealthy, and it can generally make it harder for you to like and confidently show off your smile. Addressing your concerns about teeth stains with your dentist is a good idea, as you can learn about the benefits of a cosmetic dental procedure. For enamel stains, we can recommend an in-office or take-home teeth whitening treatment. If another issue is responsible for unwelcome changes in teeth color, we can look into other options for cosmetic dental work.
When A Whitening Treatment Is Recommended
Teeth stains are difficult to remove through care you provide yourself, even if you pick up a whitening kit from your local grocery store or pharmacy. This does not mean you will have to learn to live with a dull smile! Our practice can recommend two different approaches to teeth whitening treatment. One brings you into our office for a single-appointment treatment where a special light will activate the effects of the advanced bleaching gels that we use. Your other option is to take home a customized whitening kit supplied by your dentist. The kits that we give patients include personalized trays that make applying whitening gels easier.
When Discoloration Calls For Another Treatment Approach
If your tooth structure has changed in a way that affects your smile color, we can help. We can recommend a cosmetic dental procedure that helps brighten your appearance and give you more confidence in the way you look. Porcelain veneers hide discoloration by covering the front surfaces of teeth. We can also perform a dental bonding procedure and use a composite resin substance to hide blemishes caused by certain medications, physical trauma, or enamel erosion.
Talk To Your Maple Grove, MN Dentist About Brightening Your Discolored Smile
Elm Creek Dental is ready to help patients who no longer feel comfortable with their smile because of accumulated teeth stains. To find out more about our teeth whitening treatments and other procedures that can improve your smile, call our dentist's office in Maple Grove, MN, at 763-416-0606.