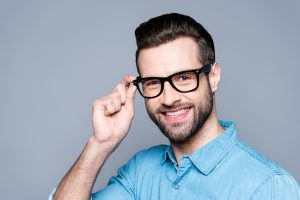 A cavity treatment can take place without changing your smile, even if you need work done on a front tooth. At our Maple Grove, MN dentist's office, we can provide treatment with a restoration that carefully matches the color and texture of your enamel. Depending on the severity of your cavity, we will provide either a filling or crown. When possible, we will use dental fillings, as they are the more conservative option for care. Our composite restorations can bond to your tooth structure and imitate its appearance to provide lasting benefits for both your appearance and dental health.
What Does It Take To Protect A Tooth Affected By A Cavity?
The type of care you receive for a cavity will depend on what state your tooth is in. Simply put, we need to make sure you have enough support to comfortably bite and chew, and we need to remain confident that you will not have complications that negatively impact your oral health after a procedure. When possible, we can use a filling to simply cover the affected area. However, when a cavity is more advanced and does more damage to your tooth structure, we can provide a custom dental crown to keep you from experiencing further difficulties.
Placing A Tooth-Colored Dental Filling
A custom dental filling that imitates your tooth structure can be applied directly to the site where a cavity has been treated. Composite resin is a substance capable of doing more than just matching your enamel. When applied, it bonds to the surrounding structure to provide a lasting hold. This means you can enjoy stability as well as cosmetic benefits from treatment. A filling can be placed in just one appointment, and with proper care it can remain secure for many years.
We Can Provide A Custom Crown For A Larger Cavity
If it is necessary to do so, we can provide a custom dental crown to make sure your tooth remains safe and secure after cavity treatment. Before it is placed, we will provide preparatory work so that the restoration can cover your tooth without interfering with its neighbors. Once it is in position, it can hold up against years of biting and chewing pressure, and it can preserve your appearance so that you do not have to feel unhappy with your smile after treatment.
Talk To Your Maple Grove, MN Dentist About A Tooth-Colored Filling
A tooth-colored filling is a discreet, effective means of protecting your tooth after you undergo a cavity treatment. Our Maple Grove, MN dentist's office is ready to help you whenever you need restorative services, and we can provide preventive care to help you avoid future problems. If you would like to find out more, reach out to Elm Creek Dental in Maple Grove, MN, today at 763-416-0606.