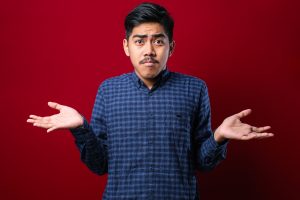 If you are starting to suspect that something is wrong with your dental crown, you should bring those concerns up with your dentist. At our Maple Grove, MN dentist's office, we can provide an evaluation to determine what kind of work is needed to make sure that your tooth remains safe. A restoration that is no longer secure, or one that is damaged, can be due for replacement to prevent complications from occurring. If this work does not take place, you can be vulnerable to new oral health issues, and you may suffer harm from a loose or broken crown that remains a part of your smile.
Problems With An Older Restoration Should Not Be Ignored
If you think that something feels wrong with an older dental crown, dental filling, or prosthetic appliance, you should take the matter seriously. Just as you can find yourself vulnerable to more problems if you ignore signs of an unhealthy tooth, a problem with a restoration can create new difficulties that will have to be treated. The good news is that if you have a need for care because a crown is broken, loose, or dislodged, you can have the appropriate work done to make sure that your tooth remains safe and secure.
What To Expect From A New Dental Crown
We can develop a new dental crown for you that will protect your tooth and preserve your smile. Any restoration we provide will be carefully made so that it fits in with your smile and also preserves your dental health. Making sure that it is the right shape and size will help ensure that it remains comfortable without bothering neighboring teeth. Once placed, you can count on the support to last for many years.
Tips For Keeping Your Restorations Safe
If you have a restoration in place to protect a tooth, you can find that the right approach to preventive dentistry will help you keep it in good condition. That means keeping up with good brushing and flossing habits, but it will also mean taking care to prevent difficulties from excess wear and tear from teeth grinding, a habit of chewing on hard surfaces, or any other potentially harmful behavior. Make sure you stay consistent with regular dental exams to stay informed about the state of your smile.
Talk To Your Maple Grove, MN Dentist If You Think You Need To Replace An Older Crown
If you start to think that something is wrong with a dental crown, you should have it evaluated. Letting it go untreated could lead to it become damaged or lost, which can negatively impact your health and appearance. With the appropriate care, your tooth can remain safe, and you can feel less concerned about your smile and oral health. To find out more, reach out to Elm Creek Dental in Maple Grove, MN, today at 763-416-0606.