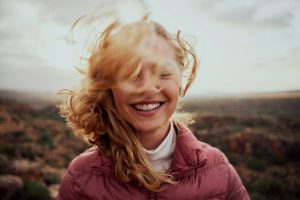 If you have a problem with a cavity, or if your tooth is broken, the right treatment can provide lasting protection. At our Maple Grove, MN dentist's office, we can provide a custom dental crown to cap a vulnerable tooth – by doing so, we can protect you from infection and also improve your bite. What you can be happy to learn is that a custom crown can actually imitate your healthy enamel and improve your smile, too. When you have the right restoration, you can feel more comfortable after treatment. If your tooth is physically injured, we can talk to you about using cosmetic treatment as a more conservative means of improving your smile.
Do You Need A Dental Crown?
If you have a problem that might call for a dental crown, you should bring it to your dentist's attention as soon as you can. A crown is used to protect a vulnerable tooth when a cavity is too severe for a dental filling, or when a physical injury affects your appearance, bite function, and health. In just two appointments, we can provide a durable crown that lets you bite and chew comfortably, and without worrying about your appearance.
When a tooth shows signs of infection, it can be necessary to perform root canal therapy before you receive your crown. This is an important step, as it takes care of bacteria within the tooth structure and also removes infected tissues. You may need this procedure if you have issues with swelling around the tooth, or if you have a persistent concern about pain.
Receiving A Crown That Matches Your Tooth Structure
Both porcelain and zirconia crowns can actually imitate your enamel – we can even take comparisons to ensure that the restoration you receive matches the color of neighboring teeth. Both are capable of providing functional support as well as cosmetic benefits. With that said, zirconia can offer more durability, making it effective at times when there are concerns about the pressure a crown will experience.
Other Services That Can Improve Your Smile
Sometimes, physical injuries can be addressed with more conservative cosmetic dental procedures. Treatments with porcelain veneers only cover the front surfaces of teeth, so the surrounding structure does not have to be modified. We can also discuss tooth bonding as a means of covering a chip or crack. For those who are good candidates for this approach, we may be able to fully restore your appearance in just one appointment!
Your Maple Grove, MN Dentist Can Improve Your Smile With A Lifelike Crown
Through treatment with a lifelike dental crown, we can provide important support for your smile and your oral health! To find out more, please reach out to Elm Creek Dental in Maple Grove, MN, today at 763-416-0606.