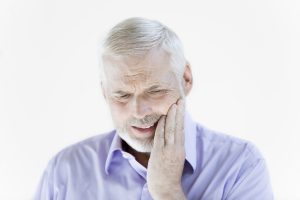 If an oral health problem is serious, it may call for an appointment with your dentist on short notice. Dental emergencies are often linked to physical trauma that damages, loosens, or dislodges a tooth, but it can also be linked to a problem with severe or prolonged pain. In these situations, you can reach out to your Maple Grove, MN dentist for help! At our practice, we can meet with patients to provide prompt care. When you arrive, we will perform the necessary review to determine how we can help you before proceeding with the appropriate treatment. We can take care to address a problem with your oral health while we also work to preserve your appearance!
A Serious Oral Health Issue Can Demand Prompt Treatment
If you have a problem with severe tooth decay or a physical injury, you can find yourself in need of treatment as soon as possible. Fortunately, you can count on our practice to provide emergency dental services. At your appointment, we can determine what condition your tooth is in, and from there we can provide the necessary care to restore its health and keep it safe.
Arranging Your Emergency Dental Procedure
Reach out to our practice as soon as you can to let us know that you need emergency dental work done. We can offer tips on keeping a vulnerable or lost tooth safe and secure before you arrive, and we can prepare to see you as soon as you reach our practice. After you arrive, your dentist will evaluate you to determine what kind of service is appropriate. For a serious injury or advanced cavity, it may be necessary to provide root canal therapy as part of your care. In some cases where a physical injury occurs, we may be able to recommend more conservative cosmetic work, but it may be necessary to restore your tooth with a custom dental crown.
What To Expect From Your Smile After Treatment Is Completed
Whether you receive cosmetic or restorative dental work, you can look forward to treatment that preserves your smile. This is because we use materials that can imitate enamel to provide esthetic as well as functional support. At subsequent dental exams, we can make sure that your restoration remains in good shape.
Talk To Your Maple Grove, MN Dentist's Office About Your Need For Dental Work
There are times when dental work needs to happen without delay. If you find yourself in a situation like this, what will you do? Elm Creek Dental wants patients to know that they have access to services on short notice. Because of this, we can make sure you have the attention you require as soon as possible, which can prevent complications and put a stop to active discomfort. If you wish to see us for an appointment or would like to know more, reach out to Elm Creek Dental in Maple Grove, MN, today at 763-416-0606.