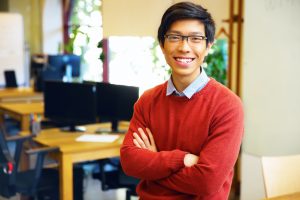 Is your smile really as attractive as it could be? For many people, minor flaws are all that stand in the way of them and a smile that truly boosts their confidence levels. At our Maple Grove, MN dentist's office, we can advise you if you want to find a conservative cosmetic procedure capable of helping you. One option we offer is a tooth bonding and contouring procedure. These services help us carefully reshape teeth, change their color, and even fix issues with their size so that they are the best possible fit for your smile.
Should You Consider A Tooth Bonding And Contouring Treatment?
There are several reasons why people who want cosmetic dental work choose tooth bonding and contouring treatment. One is that the treatment is conservative, and can deliver results with less work—and in less time—than you anticipate. Many who choose this procedure have their desired outcomes after just a single visit! This work is also possible because it can take on several concerns at one time. Your treatment can make your smile brighter and more symmetrical, and it can resolve problems with dental damage, spacing, or size that may concern you.
Beginning Work To Improve Your Smile
The bonding and contouring process can fit two beneficial procedures into as little as one appointment. The contouring procedure helps you by changing the shape and size of any teeth that currently look out of place whenever you smile and speak. This can help if you have a larger tooth that sticks out in your smile, or if you have a chip that you want to even out. The bonding treatment relies on composite resin to cover up embarrassing flaws like discoloration, damage, and problems with tooth shape. This is also effective for adding size to a smaller tooth.
Looking Into All Of Your Options For Cosmetic Treatment
Is a tooth bonding and contouring procedure really the one for you? While it is right for many people, you can look at your other options. For those who are focused on dental discoloration, we can suggest that you move forward with a teeth whitening treatment. Veneers can address issues that we often tackle with bonding and contouring work. While it can take more time, veneers offer more durability, making it easier for you to preserve your results.
Talk To Your Maple Grove, MN Dentist's Office About Tooth Bonding
Through tooth bonding and contouring services, we can help patients take on smile flaws in as little as one visit! We are happy to help by providing this and other cosmetic services to patients who express interest in care. To find out more about us, reach out to Elm Creek Dental in Maple Grove, MN, today at 763-416-0606.