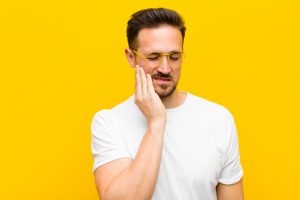 There are different treatment options that our Maple Grove, MN dentist's office can provide for a patient with a cavity. Why do we offer different approaches to treatment? Decay worsens gradually over time, and the severity of your tooth trouble will affect what needs to happen to fully restore your oral health. In some cases, it will be necessary to provide root canal therapy to address your cavity. This procedure directly addresses problems within your tooth structure that need to be resolved. The procedure can put a stop to your ongoing issues with dental pain, and it will also protect you from complications that can create further difficulties for your oral health.
A Severe Cavity Can Become An Urgent Oral Health Concern
While a cavity initially only affects your outer layers of your tooth, decay will work through your enamel and eventually cause trouble for your pulp. The pulp, the tooth's inner chamber, is where living tissues are located. An infection in this area will become painful as harmful microbes affect nerves and blood vessels. Eventually, the bacteria in your pulp can move through your roots to create further problems. With treatment, this is a problem that can be stopped. However, if that care does not occur in time, you can experience serious complications that impact your smile and well-being.
Arranging Your Root Canal Therapy
Root canal therapy deals with problems within the tooth structure. At your appointment, we will take care to access your pulp so that infected tissues and bacteria can be removed. After this problem is addressed, we can seal your pulp, then start treatment with a dental crown to provide long-term protection. Crowns that are custom-made to support teeth can provide valuable bite support while also preventing further complications that can affect you.
How Do I Avoid Advanced Decay In The Future?
It can be a relief to hear that treatment will put a stop to your cavity and preserve your tooth. With that said, after treatment your focus should shift from dealing with active problems to preventing new ones from forming. In addition to taking care of your smile each day by brushing, flossing, and choosing a smart diet, make sure you take advantage of your access to regular preventive services. At every appointment, we can check your smile for any problems that we can treat before root canal therapy is needed.
Talk To Your Maple Grove, MN Dentist About Root Canal Therapy
By providing a root canal for your advanced cavity, we can restore your oral health and stop your tooth pain without changing your smile. If you would like to find out more, or if you need to set up an appointment, reach out to Elm Creek Dental in Maple Grove, MN, today at 763-416-0606.