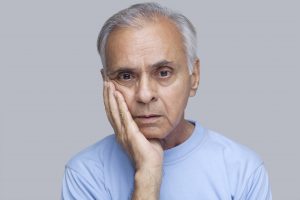 Dental problems can be addressed before you require root canal treatment. In fact, this is one of the reasons patients are advised to keep up with regular dental exams, even at times when they feel their teeth have no problems. At an appointment, your Maple Grove, MN dentist can identify a cavity and provide restorative dental work before a tooth's condition worsens. Unfortunately, many people will not receive treatment in time to avoid complications. If a tooth's health worsens because bacteria start to infiltrate its pulp, root canal treatment will be needed. This is an important procedure, as it stops a worsening problem with your dental health before you have to worry about losing your tooth!
Why Root Canal Treatment Is Sometimes Required As Part Of Cavity Treatment
Cavities cause worsening damage over time, as there is not a way for you to control the spread of decay on your own. Eventually, bacteria will make their way to a tooth's pulp, the central chamber where living tissues are housed. An infection within the tooth can cause pain, and it creates a risk for the further spread of bacteria. When a cavity is at this stage, root canal therapy is needed to restore its health. During the procedure, your dentist will carefully clear an infection before sealing the pulp and restoring your tooth. If too much time passes, a tooth's health will worsen to the point where it cannot be restored.
Signs Of A Possible Tooth Infection
Your dentist can identify a cavity before it begins to cause you discomfort. However, if you are not scheduling regular exams, you can miss out on that early detection. You can feel discomfort when a tooth becomes infected. If your tooth pain or sensitivity does not subside after a short time, you should make a visit with your dentist a priority. Another worrying symptom of a tooth infection is swelling around the tooth, or its discoloration. Generally speaking, if something seems to have changed with a tooth's health, you should take the matter seriously. While our teeth are protected by a hard outer layer of enamel, they are limited in their ability to recover after a problem develops.
What Will Happen To My Tooth After My Root Canal Is Performed?
After you undergo a root canal procedure, you will need a restoration to protect your tooth. With a custom dental crown, we can provide protection and ensure that you can still bite and chew like you could before. A custom crown will cover your tooth above your gum line. Before yours is made and placed, we take care to closely measure your tooth and prepare it so that your restoration is comfortable and secure.
Talk To Your Maple Grove, MN Dentist About Root Canal Treatment
Elm Creek Dental is ready to help if you require root canal therapy! To find out more about this and other restorative services we can provide, please call our dentist's office in Maple Grove, MN, at 763-416-0606.