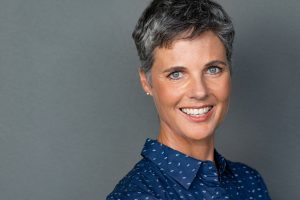 Even if your chipped tooth is not in need of urgent care, you can be eager to restore its appearance so that you can regain your comfort in your smile. At our Maple Grove, MN dentist's office, we can talk to you about the different treatment options that are available so that you can restore a tooth that is chipped, cracked, or damaged in a different way. It is often possible to move forward with cosmetic dental treatment. A cosmetic procedure minimizes changes to your tooth structure while still making long-term changes. Before committing to a procedure, we can perform a review to determine whether you need more involved care to keep your tooth safe and secure.
Are You Tired Of Feeling Self-Conscious About A Chipped Tooth?
When you see your chipped tooth in the mirror, or when you notice how it affects your smile in pictures, you can feel more than a little discomfort. The good news is that you can do something about this problem, possibly in as little as one appointment. We can make careful changes to the enamel so that your tooth once again fits your smile and looks natural and attractive. While cosmetic dental treatment is focused on appearances, it can provide changes that last even through years of friction from biting and chewing.
Restoring Your Chipped Tooth With A Cosmetic Procedure
There are different cosmetic procedures that can make a chipped, cracked, or misshapen tooth fit better with your smile:
Through tooth bonding treatment, we can restore a tooth's shape, size, and color without using a restoration. This approach reduces treatment time by relying on a composite resin material that permanently affixes to your enamel, which leads to meaningful esthetic improvements. Because less preparatory work is needed, and we do not have to wait for a custom restoration, we can often provide this treatment in as little as one appointment!
Porcelain veneers are slim restorations that cover the front surfaces of teeth that are flawed. We can carefully prepare your enamel to receive your tooth while preserving its natural appearance. While this can take more time and preparatory work than tooth bonding treatment, veneers provide more durability, making your appearance easier to preserve over time.
Should Your Tooth Be Protected With A Crown?
There are times when physical damage affects more than just your appearance. Chipped enamel can leave your tooth more vulnerable to further physical damage, and it can also stop you from biting and chewing without some feelings of discomfort. With a custom dental crown, we can address these oral health issues while also preserving your bite function.
Talk To Your Maple Grove, MN Dentist About Treating Your Chipped Tooth
A chipped tooth can be a cause for embarrassment as well as a potential oral health issue. If you want to know what you can do to restore your smile and protect your tooth, reach out to Elm Creek Dental in Maple Grove, MN, today at 763-416-0606.