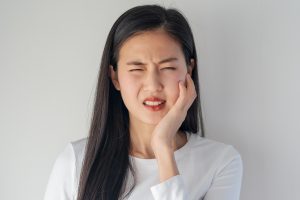 It is hard to overlook a problem with a chipped or cracked tooth, especially when you know the damage is visible to others. For many people, the cosmetic effects of dental damage cause enough concern to make treatment a priority. With that said, you should know that without the appropriate care, a tooth that is already injured can become infected, or suffer more physical trauma. The sooner you arrange the appropriate treatment, the sooner you can protect yourself against potential complications. Our Maple Grove, MN dentist's office can see patients on short notice when they have dental injuries to address. After an evaluation, we can provide the appropriate care to ensure your tooth's cosmetic and health needs are addressed!
Emergency Dental Services Are Available To You
If it becomes necessary, you can schedule emergency dental treatment with your dentist. These short-notice appointments are often requested when an injury occurs, particularly when a tooth is visibly damaged, loose, or knocked out completely. However, these are not the only circumstances where urgent care can be beneficial. If you are struggling with a relentless or severe toothache, you can reach out to discuss treatment for a possible infection with minimal delay.
Treating A Chipped Or Cracked Tooth
A tooth that is chipped or cracked can be vulnerable to more harm, and it can be more vulnerable to infection. Your dentist can check and see if there is a need for a root canal procedure when you arrive. If so, the work can be done to stop the potential spread of bacteria, and to put a stop to active discomfort you are experiencing. Once this work is done, we can make plans to restore your tooth with a custom dental crown.
Ignoring Dental Injuries Can Lead To Consequences
Putting off care for an injury gives time for an infection to spread, and for further physical damage to occur. While it might be possible to save a tooth that has been badly hurt if you seek treatment in time, its condition can worsen as you delay care. If too much time passes, you may reach a point where there is nothing left to do but perform a tooth extraction.
Our Maple Grove, MN Dentist's Office Can Take Care Of Your Chipped Or Cracked Tooth
At our Maple Grove, MN dentist's office, we offer a range of services to help our patients maintain their healthy smiles. When it is necessary to do so, we can bring you in for emergency care. Emergency services make it possible to save teeth that have been physically injured, and to address any complications with infections that may call for attention. If you would like to learn more about our emergency services, or if you wish to discuss routine care, you can reach Elm Creek Dental at 763-416-0606.