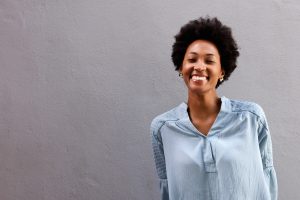 While many cosmetic dental procedures focus on changing the shape and size of your teeth, a gum contouring treatment has a different focus. For people whose gum tissues look bulky, uneven, or awkward in some other way, this procedure can carefully remove tissues that negatively affect the way you look. Through gum contouring, your Maple Grove, MN dentist can make your teeth appear longer, or do work so that your teeth no longer seem "squat" or uneven. While this can be beneficial on its own, it is also something you can do in addition to another cosmetic procedure in order to make significant changes.
Is A Problem With Bulky Or Uneven Gum Tissues Hurting Your Appearance?
Bulky tissues, or areas where your gums look awkward or uneven, can interfere with your smile symmetry and create general concerns about your appearance. While your teeth are obviously important to the quality of your smile, you should not ignore the impact that your gums have on the way you look. Many people could benefit from a gum contouring procedure, as it can make changes to problems that are frustrating and seem difficult to address.
Performing A Gum Contouring Treatment
During your procedure, we will identify areas where cosmetic problems are present before modifying your gum tissues. The process can make your smile more symmetrical, and it can also reveal portions of your teeth that have been covered. We often recommend that we perform gum contouring treatment with lasers. Laser technology offers more precision, and it can remove the need for suturing. Because lasers make more careful cuts, patients can recover and see cosmetic benefits in less time!
Other Cosmetic Procedures That Can Help You Smile With More Confidence
Sometimes, patients choose to follow gum contouring treatment with another cosmetic procedure. By doing so, they can see more significant changes and feel more excited to show off their improved smile! If you want to brighten your teeth, following gum contouring with teeth whitening treatment can make notable changes to the way you look. Services like tooth bonding and contouring work and the placement of porcelain veneers can further change your smile after gum contouring. On their own, both of these treatments can change the shape, size, and color of teeth to give you more confidence in your smile.
Talk To Your Maple Grove, MN Dentist About Gum Contouring!
Elm Creek Dental is ready to help individuals who want to do something to improve their smile. If you have cosmetic flaws because of excess gum tissues, areas where tissues appear bulky, or other concerns, gum contouring can help. This is one of several procedures we can recommend to help you show off a more confident and attractive smile! To learn more, call our dental office in Maple Grove, MN, at 763-416-0606.