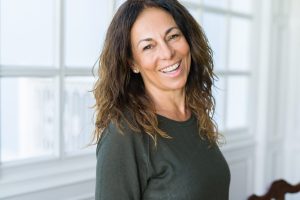 What will it take to preserve your smile if you have a cavity? If your dentist has to perform restorative dental work to address decay, will your appearance change? People can worry about the process of cavity treatment itself as well as its aftermath, as they may assume that metal fillings and crowns are all that are available to them. Our Maple Grove, MN dentist's office is prepared to treat a cavity with a restoration that imitates your healthy enamel. A tooth-colored filling will protect a tooth so that you can still safely put pressure on it when you bite while leaving its appearance unchanged. The substance used can actually bond directly to your enamel to provide long-term support.
When Are Tooth Fillings Used In Treatment?
Dental fillings are the most conservative treatment option for a person with a cavity. Some form of treatment must occur because a cavity will do permanent damage to your enamel. However, if it is caught in time, the harm will be limited. After your dentist removes the decayed and infected tissues from your tooth, the space where your cavity formed will be protected with your tooth-colored filling. The resin substance used for these fillings will harden after being applied, leading to a strong, dependable hold.
What To Expect After Your Filling Is Placed
After your dental filling is put in place, you will be able to smile confidently, as the restoration will not attract unwanted attention. Your restoration will provide more than just cosmetic support – you can continue to bite and chew food without changing the way you apply pressure. This is important, as a natural bite function ensures pressure is evenly distributed among teeth, and that you are not susceptible to the onset of TMJ disorder from an awkward or uneven bite.
These Tips Can Help You Avoid Future Cavity Troubles
It can be a relief to know that tooth-colored fillings are available to you. However, you should still be serious about cavity prevention, as decay still does permanent harm to your tooth structure. Take care to thoroughly brush and floss each day to fight bacteria buildup, and to keep food particles from accumulating on your teeth. You should also attend regular dental exams to stay informed about the condition of your smile. Without these visits, you are vulnerable to tartar buildup, and problems with tooth decay can keep growing worse until you need more than a filling to protect you.
Your Maple Grove, MN Dentist Provides Tooth-Colored Fillings
Elm Creek Dental is ready to take care of your cavity-affected tooth with a lifelike dental filling! The filling that your dentist places will match the appearance of your enamel while protecting it from harm and preserving your bite function. To learn more, call our dentist's office in Maple Grove, MN, at 763-416-0606.