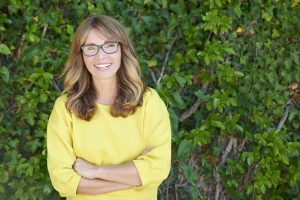 When a problem is serious enough to require restorative dental work, your treatment will not be complete until you have a permanent dental filling or dental crown in place for the tooth's protection. Restorations are going to be a permanent requirement, as a tooth is naturally limited in its ability to recover from damage. Our Maple Grove, MN dentist's office is prepared to help you enjoy work that provides long-term support that keeps a tooth safe from an infection, and also ensures you can confidently apply pressure with it when you bite and chew. When a problem is serious enough to require the full support of a dental crown, we can make sure you have a custom appliance that fits comfortably. We can also determine what kind of material might be best suited for treatment to provide optimal results.
What Should A Crown Do For Your Tooth?
When a crown is put in place, your dentist will make sure that it keeps a tooth covered and safe from infection, even as you use the crown to assist with biting and chewing. Stability and strength are important features of any restoration, as your bite function should not change after treatment. With that said, you can also be understandably worried about what your smile will look like when there is a crown covering one of your teeth. You can be relieved to know that material types that match your healthy enamel are available.
Different Material Types Can Offer Different Benefits
There are several materials that can be used to create a person's dental crown, and they offer different advantages. For teeth that have the most difficult jobs when it comes to biting and chewing, metal can be ideal because it provides considerable protection for a tooth. If you need to have a crown placed over a tooth that is hard to hide when you smile and speak, we can recommend a more attractive material, like porcelain. We also offer zirconia, which can produce a lifelike crown while providing more functional protection than porcelain.
Worried About An Older Crown? Let Your Dentist Know
If you are losing confidence in a dental crown, or if you have one that feels uncomfortable, make sure to bring it up as soon as possible. If you ignore the matter, your tooth will be at risk for new problems. We can determine if a crown needs to be replaced, and take care to provide a new one that keeps a tooth secure.
Our Maple Grove, MN Dentist's Office Is Prepared To Restore Your Tooth With A Crown
Our Maple Grove, MN dentist's office is ready to help patients who need restorative dental work! If you have a problem with a tooth, or with an older restoration, you can call Elm Creek Dental at 763-416-0606.