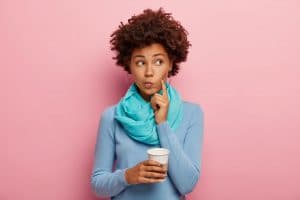 Cosmetic dentistry can do wonders for the appearance of your smile, and that's valuable. How you feel about your own smile may determine how comfortable you are in professional or social settings. You deserve to have a smile that you're excited to show off. Cosmetic dentistry can help you get there. If you've never utilized cosmetic dentistry treatment before, you may not be sure where to start. You should reach out to your dentist. Once you do, you can start to carefully determine which cosmetic treatment is best for you based on objectives, budget, and your oral health.
Start by Determining Your Cosmetic Objectives
The most important place to start when considering cosmetic dentistry treatment is with your cosmetic objectives. Why do you want cosmetic dentistry treatment? What about the appearance of your teeth would you like to change? Perhaps you want a more symmetrical appearance to your teeth. Maybe there are some noticeable grooves or gaps between teeth. If you want a whiter, brighter smile, then you may consider professional teeth whitening. Creating an objective list with your dentist helps you pick a place to start.
Make Sure You Consider Your Budget When Choosing Cosmetic Dentistry
Once you have your list of objectives in place you'll want to consider your budget as well. How much are you able to spend on these cosmetic procedures? Maybe you want to complete cosmetic treatment in phases. Your dentist can help you accommodate specific budgets and timelines for treatment. Perhaps you're wanting to complete cosmetic treatment by a certain date, say, before a wedding. Letting your dentist know about these factors can help them set up a timeline.
You Can't Forget to Consider Your Oral Health
An often-overlooked factor when creating a cosmetic treatment plan is your oral health. While cosmetic procedures focus on the esthetics of your smile, you still need healthy teeth to work with. If your teeth are suffering from tooth decay, infection, or you've developed gum disease, your dentist will want to treat these issues first before moving forward with cosmetic treatment. Nothing is more important than the health of your teeth!
Come to Elm Creek Dental to Build Your Smile Plan
If you're ready to build a smile plan and give your teeth the desirable appearance you've always wanted, then come to Elm Creek. Dr. Carter and the Elm Creek team can listen to your objectives and budget, and help you create a cosmetic treatment plan that works for you. Schedule a cosmetic consultation by contacting Elm Creek Dental in Maple Grove, MN at 763-416-0606.