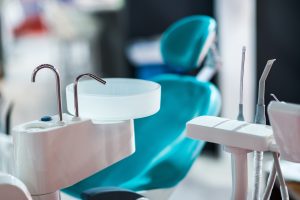 Technology is a pervasive part of everyone's life. It changes quickly, most often to improve the experience for those that use it. We think about this all the time with computers and cellphones, but technology is adapting in every industry, including the dental industry. Are you being treated with modern dental technology? If the tools and treatment methods that your dentist uses are the same ones you experienced decades ago, you may want to explore your options. Modern dental technology allows dentists to be more precise and deliver treatment with less pain and shorter recovery timetables.
Modern Dental Technology Can Improve Your Experience at the Dentist's Office
Dentists appreciate advancements in dental technology because it makes their job easier. When you can perform treatments and evaluations with more precision, you can provide better care — the goal of any dentist. Modern dental technology also improves things on the patient's end. A big source of anxiety for many people in regards to visiting the dentist is the concern that they're going to experience pain. When your dentist uses modern technology, there is less pain, less need for sedation, and shorter recovery periods.
Dental Lasers and 3D X-Rays Provide Superior Treatment
Dental lasers are a huge breakthrough for dentists. Lasers can be used to clean your gums and prevent long-term periodontal disease. Dental lasers can also be used to treat decayed tooth surfaces. This is ideal when your dentist needs to place a filling or dental crown. With the precision of a laser, you typically won't need any anesthesia for either of these procedures.
Dental x-rays allow your dentist to see the structure of your teeth. Using 3D x-rays, your dentist can get a full view of your jaw and the roots of your teeth, allowing him or her to spot and address problems before they become costly issues for you.
Elm Creek Dental Welcomes New Dental Technology
Dr. Carter and the team at Elm Creek welcome new dental technology to improve patients' experiences. You deserve to receive quality care with the best technology available. If you're ready to see what a contemporary dental experience is like, contact Elm Creek Dental in Maple Grove, MN at 763-416-0606.