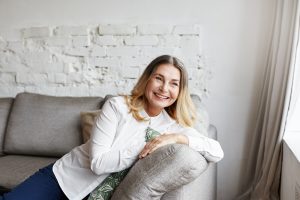 If you're currently living with tooth loss, you know how difficult the experience can be. Missing teeth create awkward gaps in your smile, and they can disrupt your bite, creating pain and soreness in your jaw. If you've got a severely damaged or infected tooth, it may ultimately need to be removed. In either of these cases, you have options for recovery. If you haven't explored dental implants, you might not be aware of this massive upgrade. Dental implants restore appearance and functionality to your smile. You don't have to suffer through tooth loss!
It Can Be Easy to Do Nothing After Suffering Tooth Loss
Tooth loss can be traumatic. In many cases, people will adapt to conditions as they develop them. While tooth loss might be disruptive to your lifestyle, you can learn to live with the issue. However, tooth loss can open you up to other oral health conditions, so doing nothing is the wrong move.
Dental Implants Restore Structure and Appearance
Dental implants are a wonderful prosthetic option because they are surgically placed in your jaw bone. This gives the implant strength comparable to your natural tooth. You'll be able to chew and eat the foods you would have before tooth loss. Your implant is also typically fitted with a dental crown, which recreates the appearance of your original tooth. You won't have to hide your smile after dental implants.
Your Experience with a Prosthetic Will Offer a Massive Upgrade
You shouldn't have to live your life compromised because of tooth loss. Contemporary dentistry offers prosthetic solutions that can improve your quality of life. Whether it's a dental implant, a bridge for a series of missing teeth, or dentures for extensive tooth loss, you should talk to your dentist about your options.
Elm Creek Dental Creates Prosthetic Solutions for Tooth Loss
Elm Creek Dental is here to help in the wake of tooth loss. Dr. Carter and his team can craft a prosthetic to help you recover from this life-altering condition. Schedule a consultation to determine the best option for you. To set up an appointment, you can contact Elm Creek Dental in Maple Grove, MN at 763-416-0606.