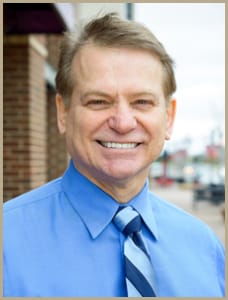 Restorative dentistry can cause anxiety for many patients. The idea of needing a crown, bridge, or even a filling can scare you away from the dentist's office. Too often, patients don't receive even the routine care they need because they're worried the dentist will find something serious. In reality, you can't afford to duck out on the care you need. Tooth decay gets worse over time, so if you avoid the need for treatment, you'll only compound your problems. How can you combat dental anxiety in these situations? Trust a dentist who's been there himself.
Dentist's Aren't Immune to Oral Healthcare Problems
While dentist's do have extensive oral healthcare education, that doesn't make them impervious to tooth decay. Furthermore, your own oral health isn't solely a product of your lifestyle and home care routine. Taking care of these controllable elements can help to prevent cavities, but your genetics still play a role. The natural microflora in each individual's mouth plays a part in how susceptible to cavities they are. Dentist's can develop cavities too, and when you work with a dentist who has been in your position before, they're better able to empathize with you.
Don't Let Anxiety Stand In the Way of the Treatment You Need
Many dentist's offer oral sedation or nitrous oxide to help patients cope with their anxiety. These treatment methods can help you feel calm and the dentist's office and receive the care that you need. You should be open to trying a variety of techniques to help you get the care you need. Letting a cavity linger can lead you to need a root canal, dental crown, or even a dental bridge, so don't press your luck.
Dr. Carter Is a Dentist Who Knows What It's Like
Dr. Carter of Elm Creek Dental has had several restorative dentistry procedures performed himself, so he knows what it's like. Dr. Carter will work with you to help you overcome dental anxiety so that your teeth can get the care that they need. To make an appointment with a dentist who empathizes with you, contact Elm Creek Dental in Maple Grove, MN at 763-416-0606.