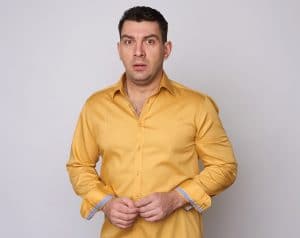 There's a reason that people say you have to "get back on the horse" after you fall off. When you suffer a setback, if you don't bounce back right away, it can be easy to get down on yourself. When you suffer tooth loss, you want to find a quick road to recovery. If you ignore your missing teeth, you may start to feel anxious about the situation, and worse yet, you may develop some serious issues. You can find a quick road to recovery after tooth loss when you employ a dental bridge. Here's how this dental prosthetic helps.
Dental Bridges Replace Missing Teeth on a Quick Timeline and Lower Budget
There are actually many options for recovery after suffering tooth loss, it's just a matter of taking action. The dental prosthetic that works best for you will depend on your individual situation. If you're looking for treatment that can happen on a quick timeline and without a huge expense, a dental bridge may be right for you. While dental implants provide a longer-lasting solution, they're also more expensive, and the procedure for adding implants is more invasive. Bridges can be fabricated relatively quickly, and they provide the aesthetic fix you're looking for.
Postponing Recovery After Tooth Loss Leads to Complications
There is certainly a mental toll that tooth loss can take on you. If you're missing teeth, you may feel self conscious about your smile. This may cause you to be less outgoing or confident. However, there are health issues that accompany tooth loss as well. When you're missing a tooth, it can lead to a misalignment of your bite. Your remaining teeth shift and this creates irregular pressure pockets in your mouth. The result can be undue wear on your healthy teeth. Acting quickly is best when you suffer tooth loss.
Elm Creek Dental Can Help You Recover with a Bridge
Elm Creek Dental is here for you when you encounter dental hardship. A dental bridge can help you get your smile back quickly, and protect your remaining healthy teeth. Talk to Dr. Carter and the Elm Creek staff today to see how quickly you can get back to your best. Make an appointment for a prosthetic consultation by calling Elm Creek Dental in Maple Grove, Mn at 763-416-0606.