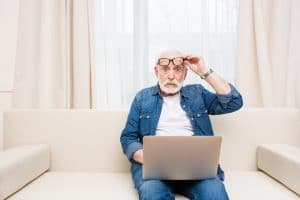 When you're in a state of emergency, you can start to panic. Emergency implies that things are serious and action needs to be taken quickly. It's no different for a drastic dental situation. Dental emergencies are real, and when one comes up, you need a plan of action to give yourself the best outcome. Often, acting quickly can help you potentially save a lost tooth, or significantly reduce the amount of treatment you need. Your emergency dentistry needs extend beyond business hours, so you need an emergency dentist that does the same.
If you do find yourself in a state of dental emergency, you want to have a dentist's phone number at the ready. The right dentist is one who can make time to see you and administer aid when you need it most.
The First Step in a Dental Emergency Is to Stay Calm
When you find yourself encountering a dental emergency, you're bound to freak out a little bit. If you've lost or significantly chipped a tooth, it can be a painful, traumatic experience. You'll make the best possible decisions if you can keep yourself calm. With a controlled state of mind, you can contact your emergency dentist, explain your situation, and proceed with treatment as needed. It's important to find and keep any teeth that have fallen out due to your emergency. Keeping these teeth clean may allow them to be saved.
Not All Emergencies Require Immediate Treatment
Not every dental emergency will necessitate that you rush to a treatment facility as soon as possible. It is, however, a good idea to get some sort of diagnosis or consultation right away. Your emergency dentist can help guide you and determine whether or not your treatment needs are immediate. This is why it's so valuable to have an emergency dentist that you trust at the ready.
Trust Elm Creek Dental for Your Emergency Dental Needs
Dr. Carter and his staff are committed to providing you with compassionate care when you need it the most. Dental emergencies can be traumatic, so you deserve a team that understands your situation and works with you. In case of dental emergencies, you can contact Elm Creek Dental in Maple Grove, MN at 763-416-0606.