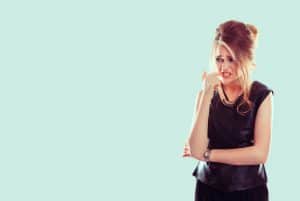 Many people have anxiety about getting major dental work done. It can be scary experiencing something new. You don't want to endure any pain, and you might start to walk yourself through the worst possible scenarios. The good news is, when you work with a talented professional, even larger dental procedures become simple. Replacing a missing tooth, for instance, can seem like a major undertaking. You don't need to get nervous about replacing a tooth, you just need to get the right care. If you've got a dental health issue it is important to address the problem. Waiting for things to get better on their own will only lead to more trouble.
Don't Let Nerves About a Dental Procedure Prevent You from Taking Action
When you feel anxiety about scheduling an appointment with your dentist, you may be inclined to do nothing. Decay, damage, and pain only get worse over time. Bacteria are a major cause of tooth loss. When you fail to clean and eliminate the bacteria from infected teeth, that bacteria continues to wear away at your enamel and work its way deeper into your tooth. If you've already suffered tooth loss, replacing the tooth can prevent further damage.
Your Dentist Can Provide Modern Prosthetic Options for Restoration After Tooth Loss
Replacing a tooth with the help of your dentist is an important procedure. A custom-made fabrication can actually return your smile to its original state. Using partial dentures, a dental bridge, or tooth implants, your dentist will create a lifelike replacement for your missing tooth. This replacement will restore your bite and allow you to chew foods as you had before. It will also fill in your smile, and give you the confidence you deserve.
Talk to Your Dentist About Modern Tooth Replacement Options
If you're ready to take control of your oral health, talk to your dentist about modern tooth replacement options. Dr. Carter and the Elm Creek Dental staff are prepared to help you with whatever oral health problems you're facing. Their friendly approach makes difficult situations easy. Contact Elm Creek Dental in Maple Grove, MN for a consultation by calling 763-416-0606.