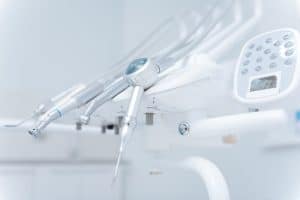 There are several different branches to dentistry, each of which serves an important function. You may associate the dentist with filling cavities and doing restorative work after suffering tooth loss or decay. However, dentistry's real value comes from preventive care. Using modern tools, yout dentist can check in with you and make sure that your oral health is up to snuff. Having your teeth cleaned is about more than just achieving that squeaky feeling. Cleanings eliminate harmful bacteria and reach places you might miss on your own. Furthermore, preventive care can help your dentist spot issues before they become major threats.
Preventive Dental Care Starts with Visits to the Dentist
Of course, you can't receive any of the positive benefits of preventive dental care if you don't see your dentist. Visiting twice annually allows your hygienist to clean your teeth and your dentist to administer an exam during which time they can spot any problem areas. Regular x-rays give a closer look at the structure and orientation of your teeth. An oral cancer screening can ensure that you don't have a major problem brewing as well.
When Preventive Care Spots a Problem, Your Dentist Can Address It
Don't let anxiety over visiting the dentist and potentially "finding something" hold you back from making an appointment. Preventive care only has value when it's catching the problem ahead of time. Visit your dentist and give yourself the peace of mind that comes from knowing the state of your oral health. If your dentist does spot a problem or an area of concern, he or she can address it with a customized treatment that improves the long-term future of your oral health.
Time for a Preventive Care Appointment?
If you haven't seen the dentist in a while, it's probably time for a visit. Maintaining a regular checkup and cleaning schedule helps you prevent future problems from developing. Talk to Dr. Carter and the Elm Creek team about setting up your next appointment and what preventive care steps you can take to improve your wellbeing. Contact Elm Creek Dental in Maple Grove, MN at 763-416-0606 today.