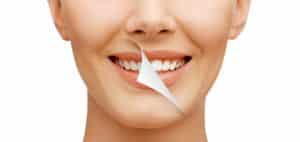 Your smile's appearance can have a strong impact on your self-confidence. Unfortunately, taking excellent care of your smile may not always be able to keep its appearance blemish free. For instance, teeth stains can appear even when your teeth are in optimal health. While the stains may not indicate a serious dental issue, they can have a significant impact on your self-confidence. If your teeth have become stained, then speak with your dentist about enjoying the benefits of professional teeth-whitening, either from the comfort of home or during a quick and convenient visit to our office.
Fast and Effective Results In-Office
Teeth-whitening is one of the simplest cosmetic dental treatments available, and involves applying an even amount of bleaching gel to your teeth to break up stains on their surfaces. For patients who want to brighten their smiles quickly, in-office treatment can be completed during a single visit to your dentist's office. The treatment usually lasts about an hour, and you can leave the office with your bright, beautiful, and stain-free smile showing proudly.
Convenient Treatment at Home
For patients who are in no rush and prefer a more convenient way to brighten their teeth, we can also custom-design a take-home kit that allows them to apply teeth-whitening on their own time. The kit includes a custom-made set of trays that fit snugly over your teeth and a supply of professional strength whitening gel. Using the trays, you can apply the gel evenly to your teeth for a couple of hours each day. After about 10-14 days, your teeth can be several shades brighter.
Find Out if Teeth-Whitening Is Right for You
From erasing teeth stains to brightening the overall appearance of your teeth, you can enjoy the benefits of professional teeth-whitening without taking a lot of time out of your schedule. To learn more, or to schedule a consultation, call Elm Creek Dental in Maple Grove, MN today at (763) 416-0606.