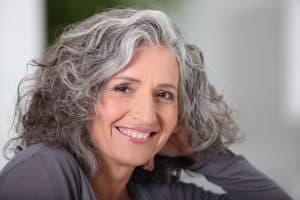 Patients who have suffered from tooth loss have more to worry about than just the appearance of their smiles. Losing the root of a tooth can also have a drastic impact on the integrity of your jawbone and the long-term state of your oral health. Because of its importance, replacing a lost tooth root is vital to replacing your lost tooth, and only a dental implant has the ability to do so. While most patients qualify for dental implant placement, there are a few things that could hold you back from receiving an implant-supported prosthetic right away.
Maintain good oral health.
If you've lost a tooth, then it may be because your oral health needs improvement. After all, gum disease is the leading cause of adult tooth loss today. Before a dental implant can be placed in your jawbone, your dentist will first ensure that gum disease or other conditions are not present to compromise the success of your procedure. If necessary, you may need to undergo appropriate treatment for your dental condition and improve your dental hygiene regimen.
Undergo prerequisite procedures.
In cases where gum disease or serious trauma has compromised your jawbone structure, placing a dental implant may not be possible. If your jawbone cannot support the implant post, then it will fail and exacerbate your oral health problems. For patients with weak or misaligned jawbone structure, a prerequisite procedure such as jawbone grafting may be necessary before qualifying for dental implants. If so, then your dentist can refer you to a trusted oral surgeon for optimal results.
Ask Your Dentist if You Qualify for Dental Implants
To rebuild and protect your smile following tooth loss, ask your dentist if you qualify for a dental implant-supported prosthesis. To learn more, or to schedule a consultation, call Elm Creek Dental in Maple Grove, MN today at (763) 416-0606.