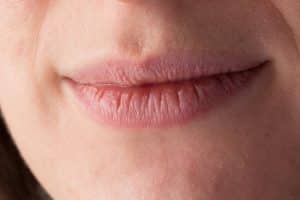 It's one thing to wake up in the morning with chapped lips and then to get the problem to resolve throughout the day. It's quite another to find that you can't seem to address the problem. Instead of ending up with a supple smile, you find yourself dealing with cracking and discomfort. The good news is that we can help you by offering a quiz that will guide you toward an answer. (Of course, if you're still in need of care, come in for a checkup!).
Quiz Questions: True or False?
True or False: When you're dealing with chapped lips, it is important to keep them protected and moisturized. You should simply apply a lip product that you like throughout the day and right before bed.
True or False: Remember that whatever you're putting on your face (like drying facial soaps or toners) can end up on your lips, leading to dry tissue.
True or False: A dehydrated mouth is one that will generally include dry lips. Make sure you're addressing allergies or sinus congestion and drinking enough fluids to prevent this problem. You may also wish to check on medications you take to ensure dry mouth is not a side effect.
Quiz Answers
True. The key to keeping moisture-deficient lips moisturized? Protect them with a coating of balm that will keep moisture in, offer additional moisture, and help your lips heal and become soft and hydrated again.
True. Chapped lips can begin or worsen as the result of harsh cosmetic products. Remember that your lip tissue is delicate. Be careful with other products and do your best to keep them away from your smile.
True. Drink more water, treat congestion, and do your best to keep the tissues in your mouth hydrated. Need help? Just call.
Treat Chapped Lips By Asking For Our Help
If you are dealing with some seriously chapped lips that won't go away, remember to ask us for assistance during your next checkup. To learn more about caring for your smile, schedule a visit in Maple Grove, MN by calling Elm Creek Dental today at (763) 416-0606. We proudly service the residents of Maple Grove, Brooklyn Park, Rogers, Elk River, Osseo, Otsego, Plymouth, Wayzata, and surrounding communities.